Tier 01 - $2.850 USD - Until September 01
Questions? Leave us your email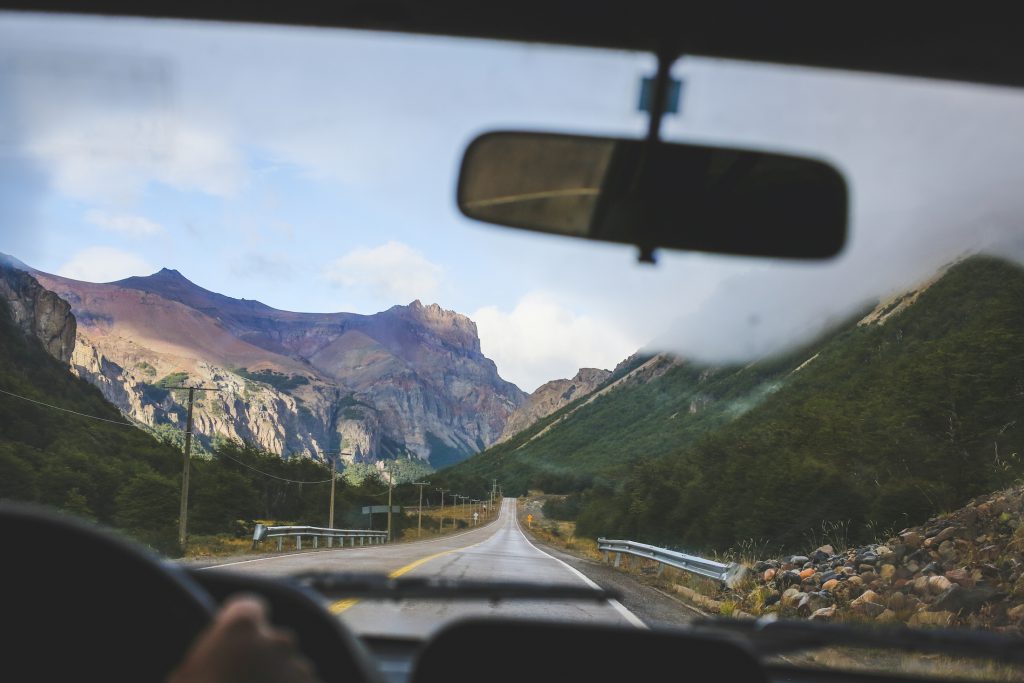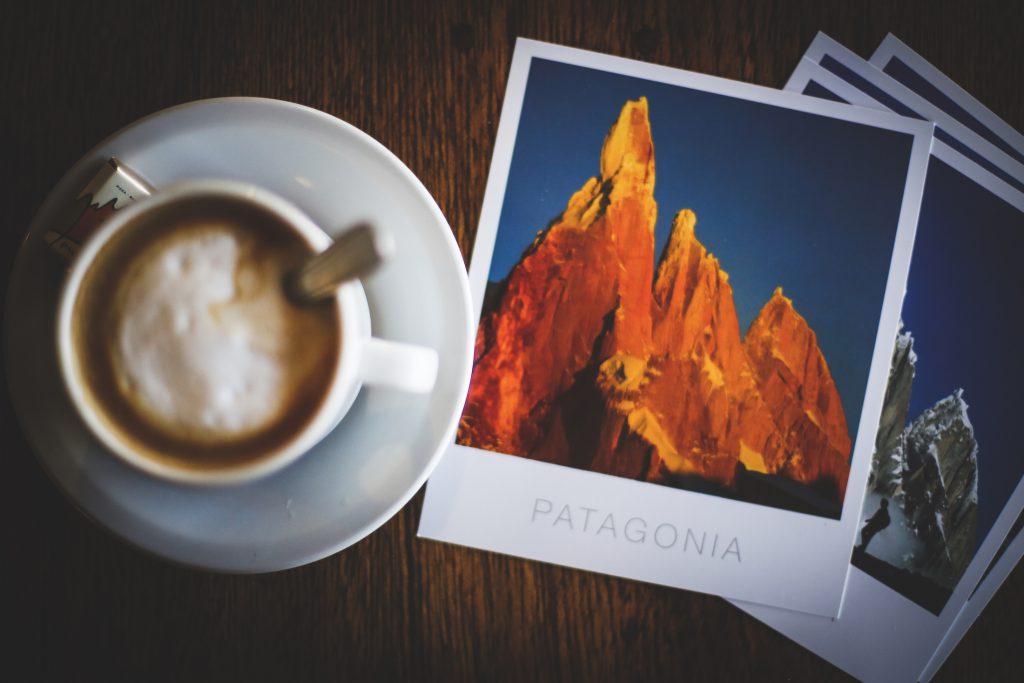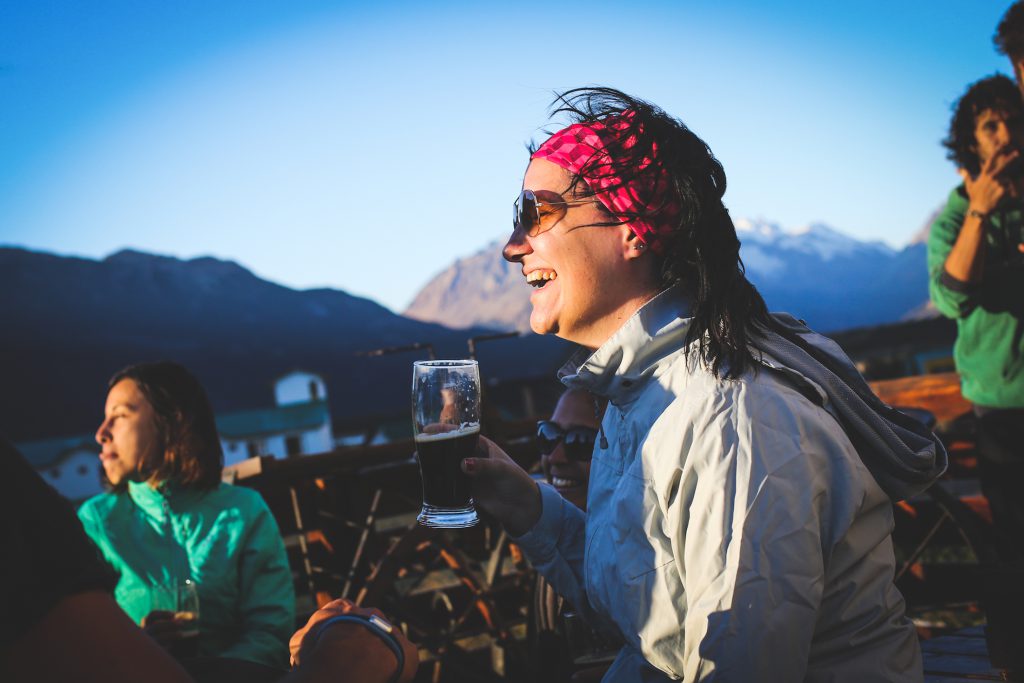 Explore Patagonia with insiders
We know that you love the trails–and we also know that you've probably never been on trails that have never, ever been run before. Imagine dancing through raw wilderness, discovering the joy of having the mountain playground all to yourself yourself. Run Patagonia is your opportunity.  
Moisés, Run Patagonia's main guide, grew up in Coyhaique: a small town of 45.000 people in middle of Chilean Patagonia. After having been the first person to run on his local trails, he became a professional trail runner who is sponsored by The North Face, and is also a co-founder of Vert.
Moisés and the Vert Team want to share the results of all these years of exploration with you. We're here to help you explore Patagonia by running: in a friendly, safe and honest environment. We are proud to open the doors of our home to you. 
Coyhaique is surrounded by mountains. Some of then have clear trails and paths, like Cerro Cinchao, while others hold almost no existing routes to the summit–but what's sure is that all the surroundings are stunning.
Starting in Coyhaique, we'll make our way towards the south. We'll some long days of running, and of course, short recovery days, too. All of the runs have one objective–to get out and enjoy–so don't worry about pace or speed. We make sure that runners of all skill levels feel comfortable and included. 
An All-inclusive Running experience
→  Where? Coyhaique //  Patagonia, Chile
→ January 21st to January 27th, 2020

→  7 days (6 nights)
→ All-inclusive rate of $2,850 USD

→ Limited to 20 spots
→ Open to all levels of runners 
→ Transportation throughout the experience
→ All meals are included: we'll introduce you to great Patagonian food, beer and wine
→ Entrance to the national parks and reservoir
→ Accomodation
→ Guidance and full support during each of our daily exploration runs
→ Daily stretching + yoga + recovery sessions
→ guidance and direction in exploring trails that have never been run before
→ Trail work education: if you choose, you'll spend an afternoon alongside locals learning about and doing trail work, giving something back to this amazing part of the world
→ Access to a personalized Vert training plan to train for the trip. 
* Flights not included.
* We strongly encourage that you book personal travel insurance.
Run Patagonia is designed for trail runners of all levels, including beginners. Different levels of runners will be assigned specific guides…so, you can be sure that you'll feel safe–and, we hope, a little wild–during the trip. No matter if you're a trail novice or a trail god(dess), we'll make sure that you feel comfortable yet safely challenged. 
Be aware that Patagonian weather is tough, unpredictable and changes fast; so, it's important to be prepared with the right gear. We'll help you define in advance what to bring.
Run and experience Patagonia.
Run and experience Patagonia.
Easy run around town + welcome dinner and drinks
Yoga + Stretching + Initiation
Get-to-know the area: trail run in the Coyhaique Reserve, two distance options with a great view of the town from above
First group run + dinner and drinks
Adventure à la Patagonia. This is of the less-explored mountains on the area--there's not an existing path to the summit, but don't worry, we know every rock in the area.
Exploration run in the southern Andes
We'll work together to build access to one of the most emblematic but hard-to-access mountains in town. After finishing this we'll run up to inaugurate and celebrate.
Let's give something back to help improve trail running and trail access for locals.
We'll connect two beautiful valleys by running a completely abandoned, untouched trail which was rediscovered by one of our guides in January 2019.
Explore untouched Patagonia.
We'll run past glaciers and rivers, through dense forests and breathtaking landscapes. We'll take totday's long run at an easy pace: the goal is to enjoy and appreciate the majesty of this national park.
Discover the majesty of one of Chile's most undiscovered national parks.
→

18 kms - 1.000 m of elevation gain (11 mi, 3000 ft)


→

10 kms - 500 m of elevation gain (6 mi, 1600 ft)
→

17 kms - 1.300 m of elevation gain (10.5 mi, 4300 ft)


→

10 kms - 800 m of elevation gain (6 mi, 2600 ft)


→

Easier routes will also be available based on our group's needs
→ 2 hours of trail work and cleaning




→

Lunch and relaxing in the area


→ Inauguration run - 10 km with 1.000 m of elevation gain (6 mi, 3300 ft)


→ Enjoy some well-earned with local craft beer
→ 20 km with 1.200 m of elevation gain (12.5 mi, 3400 ft)




→

Dense forest? Check. Having the trail all to ourselves? Also check.


→ Drive back to Coyhaique
Las Horquetas - Lago Paloma
→ 35 kms with 1.600 m of elevation gain (22mi, 5,250 ft)
Cerro Castillo - Las Horquetas
Time for one last coffee with a view, a fresh-air run and some souvenir shopping if you're in the mood.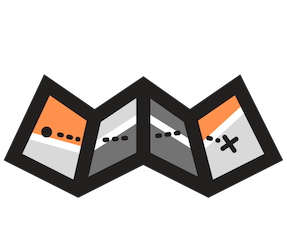 120 Kilometers // 75 miles
of total accumulated distance
6.400 meters // 21,000 feet
of total elevation gain
If something comes up and you're unable to join us for the experience after registering, all of your payments are refundable except the initial deposit of $850. 
*PLEASE note that no refunds, credits or transfers will be allowed within 30 days of the start of the trip. If you cancel within 30 days of the start of the experience, we will be unable to refund any payments.
In the unlikely case of extenuating circumstances–such as earthquake, forest fire and/or flood–happening before the start of the event, we do reserve the right to cancel the experience. Should this happen, all payments will be refunded including your non-refundable deposit ($850.)
Please also note that if our minimum required number of registrants is not reached by December 01, 2019, we reserve the right to cancel the experience. Even though this is unlikely to happen, please remember this when booking your travel and making travel plans. (As soon as our minimum number of registrants is met, we will notify you via email.) 
Should this happen, your non-refundable deposit of $850 will, of course, be returned.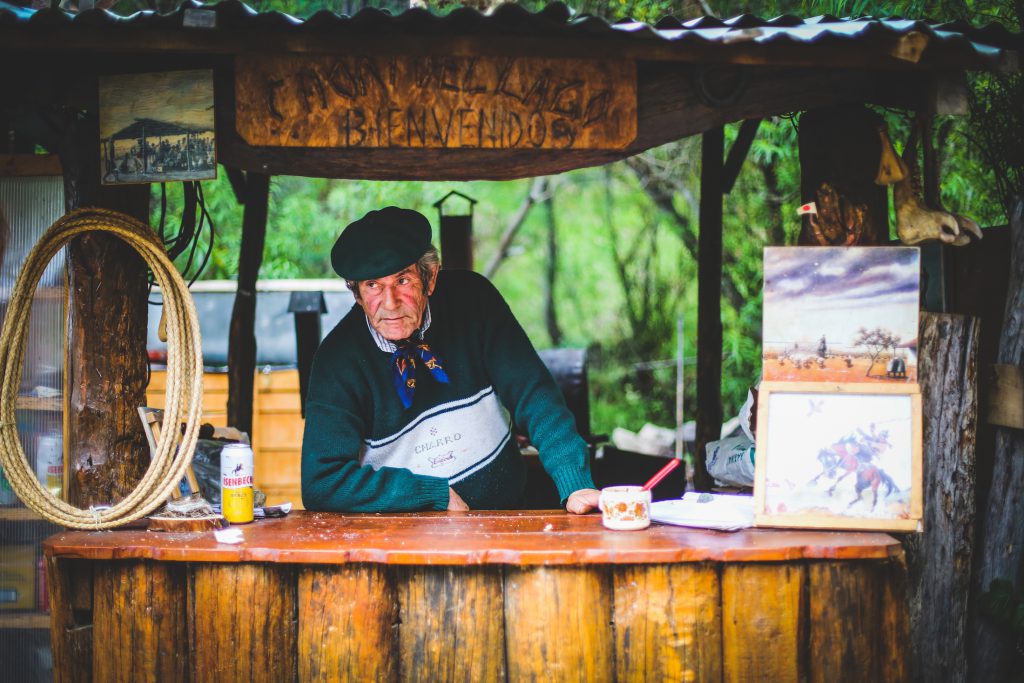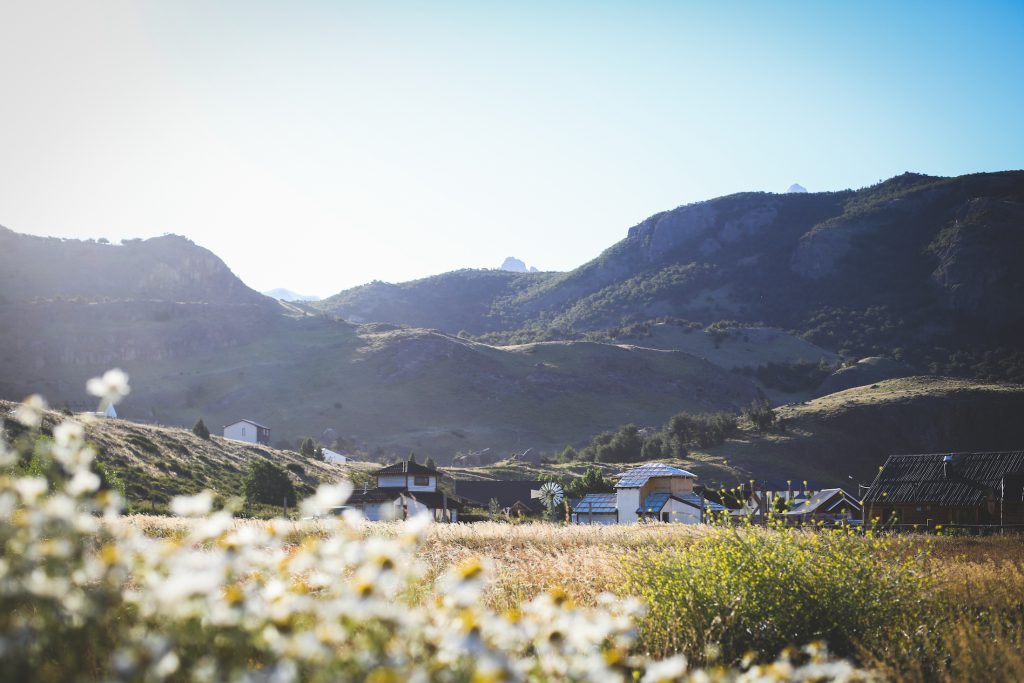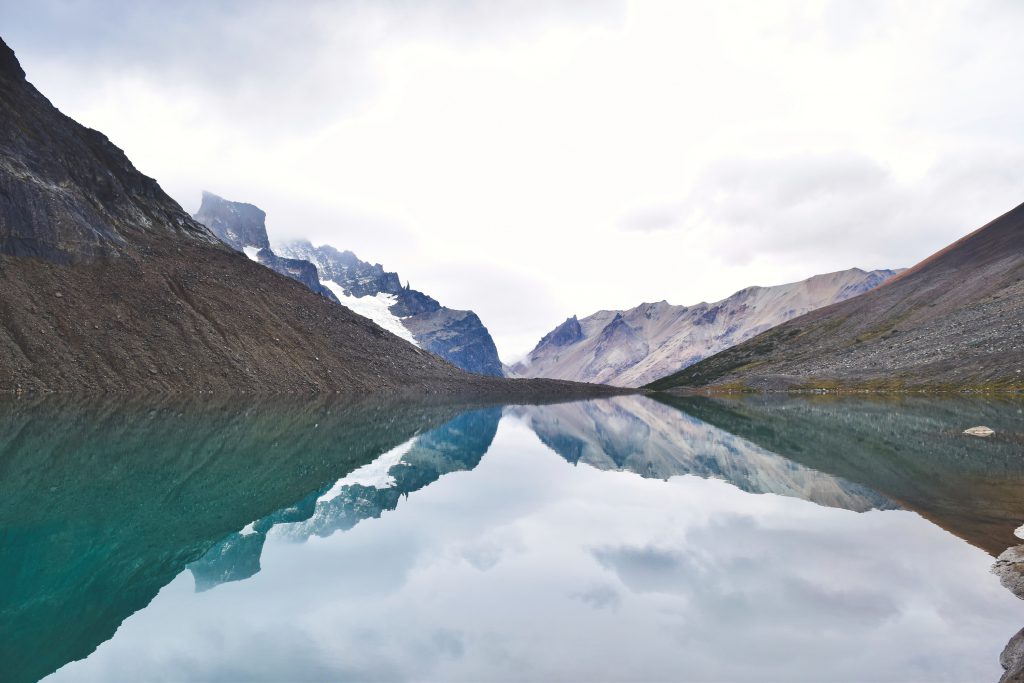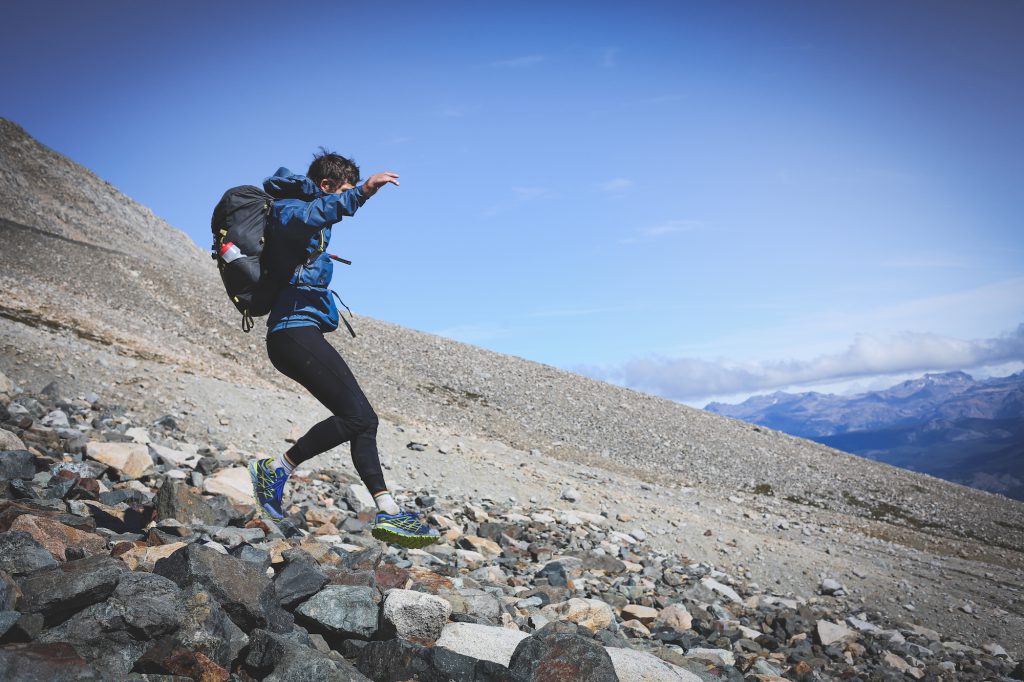 How do I get to Coyhaique?
→ First, you'll fly into Santiago, Chile (SCL)
→ Then, you'll take a second flight (approx. 2 hours) to Balmaceda (BBA). Latam, Jetsmart and Skyairline are the airlines which fly into BBA
→ We recommend that you schedule a layover of a few hours — or even a day — between your flight to Santiago and your flight to Balmaceda.  
→ When you arrive to Balmaceda, a Vert team member will greet you and help get you on the bus to Coyhaique. Get ready for your first taste of Patagonia landscape!
→ For your flight back, we strongly recommend that you leave at least 24 hours  between your flight from Balmaceda-Santiago and your flight from Santiago-home. 
Questions? Leave us your email
Come run Patagonia with Vert and explore the unknown.