What our trail runners have to say about vert.run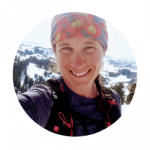 Hillary Allen's 50k Training Plan
 "This is the first time I have ever had a truly structured training plan for a trail race. I've had trouble getting my fitness back after an injury sustained while racing, and this a perfect plan for me. I like that it holds me accountable, and forces me to run when it is 5 degrees with 40 mph wind gust. That's a good thing!! I also truly appreciate that you take into account that people have lives outside of running, and are willing to adapt training plans because of that. You have awesome customer service!!"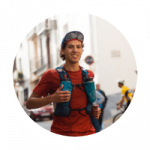 "Vert.run has given structure and organization to my training, and especially has been great in helping me work on the 'details' of trail running that I otherwise wouldn't think to train: like downhills, etc."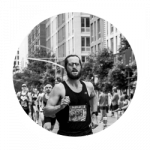 "Thank you! You guys are awesome! I have been doing all of the free workouts so far! Love it, thank you."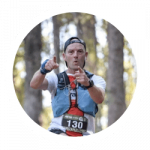 "I've been spending heaps of time working on my core strength and mobility from watching your YouTube videos, the exercises you have on your web pages as well videos from another North Face trail runner Vlad Ixel. I can't thank you guys enough!!"
"Training with Vert.run really made me get it: when you follow a training plan, that's when you see results. You hear that everywhere, but it's totally different when you experience it yourself. I saw improvements in my speed, recovered better and felt better all-around."
Bring the high of trail running everybody, everywhere. Today, over 13,000 trail runners around the world train with our plans.
 "Since I started training with Vert.run, my whole way of approaching training and racing has changed. It's been a game changer to be able to count on a training plan that's designed exactly to fit my abilities and schedule. Plus, having the Vert.run team to talk about and go over my progress, pain points, etc. has made my goals feel way more reachable. Without Vert.run I wouldn't be signed up for my first 50 mile ultramarathon."
"You're really an excellent group of professional athletes. I'm totally happy with your training plans. Recommend hands down." 
"Your stride guidelines are the best! Thanks Vert!"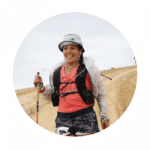 "Vert has totally changed the way I look at my training. If you already love trail running and then add in an awesome support team like Vert, you'll always be improving as an athlete: both in terms of your skills and goals, and in your understanding of yourself."
"You can absolutely share my testimonial; I hope it helps more people find your plans. They just make so much more sense than the standard road running plans and also prices are much more reasonable than a lot of the other coaching sites. I can say having had my first OCR race of the year and crushing it after a few weeks of training with this plan, I can't wait for my next few races and the 50k ultramarathon to see just how much more I can improve."
Want to see what we're all about? Check out our training plans.