Meet the Vert.run coaches
Here to keep you inspired every step of the way.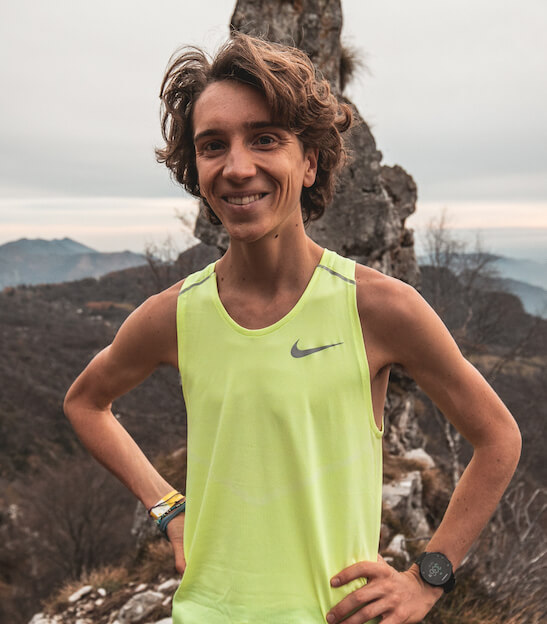 Francesco Puppi - Professional Trail Runner - Nike
MEET FRANCESCO:
How did Francesco start trail running?: As a child growing up in Italy, I used to go hiking and trekking with my family all the time. I grew up right next to the mountains, and even in the early days of my athletic career my coach used to take me and the rest of my team running in the mountains. I also liked to run around lakes, or up to a peak just for fun when I was on vacation with my family. That was trail running for me.
I started racing on trails much later, though, as I never did a trail race until my twenties. I don't know why, but for me mountains have always been a place for tranquillity and peace, and I didn't associate them with racing. A fun fact is that one of the very first times I came in contact with a real trail race was when I was 15. I was hiking through the Dolomites and I was impressed by some guys running up and down Piz Boè. Later on, I discovered it was the Dolomties Skyrace (now Dolomyths Run), and the young guy leading was Kilian Jornet.
Francesco's go-to post-race/adventure food or drink: I'll go with a burrito and chinotto! 
Where's Francesco from: I am from Como (Northern Italy, about 50km north of Milan, very close to the Swiss border) and I currently live with my girlfriend in Appiano Gentile, not far from it. The place where I live is famous  for its beautiful lake, Lake Como, which I'm a very big fan of. Besides having stunning landscapes, cozy villages and shores, it is a really good place for trail running, as there are endless possibilities in the mountains and hills by the lake!
Francesco's favorite trail in the whole world:
My favorite trail in the whole world is…oh gosh, hard to pick. But I would say Giro del Confinale  (a 35km loop in Alta Valtellina, near Bormio and Stelvio.) High altitude, nice, fast trails and breathtaking landscapes with big mountains and glaciers. My favorite home trail is Sentiero dei Faggi, on Lake Como.
Francesco's coaching philosophy: My philosophy is to do the best with the available means, resources and willingness of an athlete. My job as a coach is to take in the individual characteristics of each person (what you're training for, where you come from and what your sport history has been.) And your workouts must suit your needs, aspirations and time availability, too.
Coaching choices and decisions are accordingly very different, depending on the athlete's lifestyle: a professional is very different from a student or a working athlete, and so are the sessions. 
Also, I believe that, in order to become a good runner on the trails, you need to work on your running ability also on the flat (road or track). This is the base from which every other quality can be developed. My Vert.run programs naturally incorporate the right mix of speed, strength and endurance on any surface: that's why I like to define my style as "Any Surface Available," because a good performance on trails comes from running fast on any kind of terrain. This idea also proves that you don't need to live in the mountains to be a trail runner: with good work and the right workouts, anyone (even people living in a city) can approach trail running with satisfaction. In fact, you don't need to train in the mountains all the time to perform well on trails: many qualities can be developed on the flat and also on the road. I work to find the perfect balance that suits each athlete.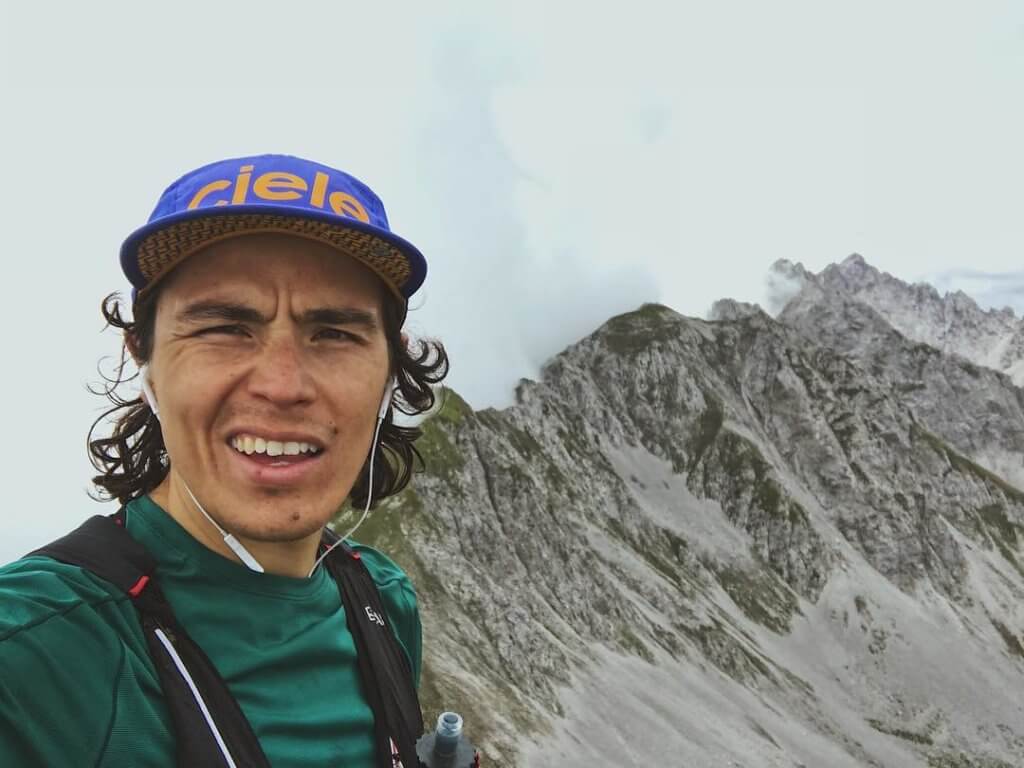 MEET MAX:
Where's Max from?: Iquique…a city in the north of Chile, surrounded by the desert, mountains and in front of the ocean. 
Max's favorite trail in the whole world: Uffff, such a hard question! I've been fortunate enough to have run some pretty epic trails in Chile as well as in other countries, so it's really hard to choose. But If I had to, I would go with the "Sentiero Roma" in the Italian Alps. A very technical trail that pretty much stays above tree line doing mountain pass after mountain pass…if you're ever in the area and you like technical trails, that's a must.
Max's coaching philosophy: Consistency is king. Really. Thinking mid-term and long-term is always more important if you want to improve as a runner. Try to not get caught up in what others are doing and focus on building up your training day by day, week by week, month by month and year by year. There is no singular workout that will lead to massive change; it's the cumulation of hours that will bring results in time.
Max's go-to post-race/adventure food or drink:  It depends a lot on the conditions, but usually, if it was a hot and a long race, anything fresh like a huge, huge salad and some sparkling water like a San Pellegrino. After a few hours of finishing a race or some long effort, I start craving something sweet. 
How did Max start trail running: I've been involved in solo sports like kayaking since I was a child. Running was always a thing, influenced by my dad, but it wasn't until later when I was finishing my studies that I discovered that running on the trails was an actual sport. Did my first trail run and basically never stopped since then.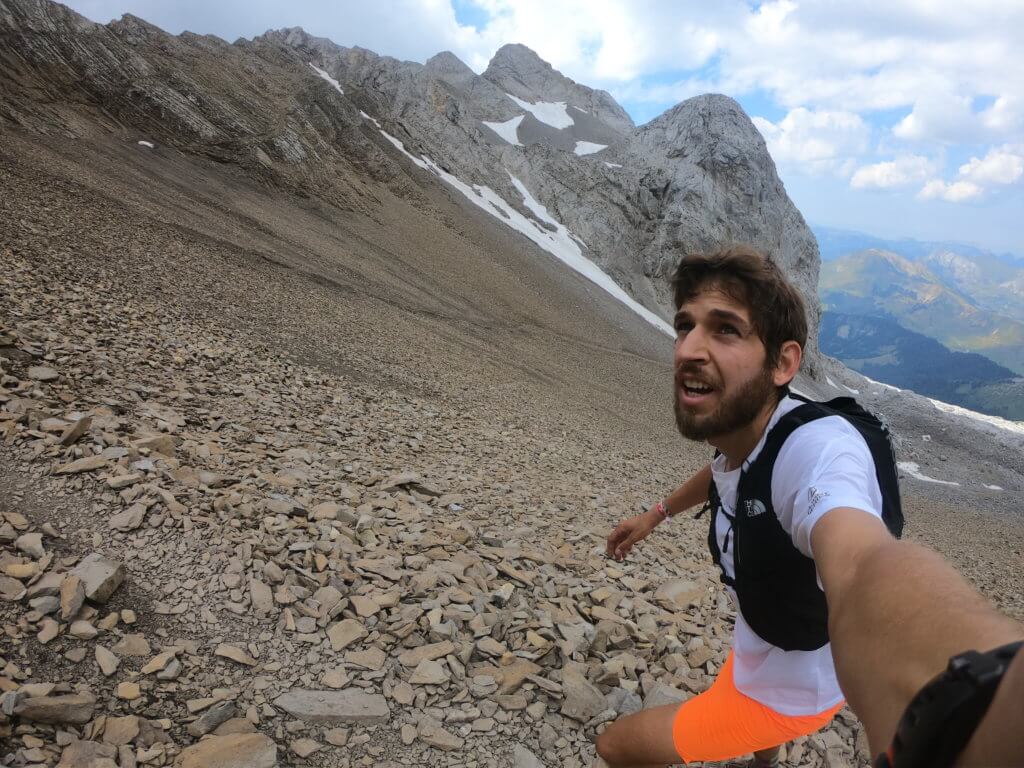 MEET MOI:
Where's Moi from: I was born in Venezuela. I lived there, in one of the hottest places in the country, for the first 8 years of my life. Then, my family moved to Coyhaique, in the middle of the Chilean Patagonia. Now, I live in the French Alps.  
Moi's favorite trail in the whole world: Home trails are always the best trails for me. My classic favorite trail is the loop to "Cerro Cinchao," just outside my hometown of Coyhaique. If you happen to be in the area someday, you can check out the route here.
Moi's coaching philosophy: I believe that less is more. Going harder or longer is not always the answer. Sometimes it's key to focus on a quality workout instead of too many, too big workouts. I also deeply believe that resting and recovering is just as important as running. It's better to take one day off to recover than over-do it, and be low in energy for a full week.
Moi's go-to post-race/adventure food or drink: It depends on the season, but after a long run on a hot summer day I can literally eat a whole watermelon. 
How did Moi start trail running: I started running because I really needed a way to move while studying engineering. My long days in front of the books needed to be balanced with some other activity. Once I discovered that it was possible to run on the trails, there was no looking back.