What drives us—and why we founded Vert.run
Ever since we discovered that we loved running in the mountains, our time on the trail has always been about using our feet to explore.
Throughout our years as professional trail runners, we've become more and more involved in the technical, coaching aspects of the sport. We've learned about the importance of training, both in preparation for our races and for reaching personal goals. To do this, we've spent countless hours— out in the mountains, in front of our computers and learning directly from nutritionists and sport scientists—researching, trying out and implementing different workout strategies. After testing our hypotheses in our own training, and then finally implementing the results in training plans for other trail runners, we've developed a knowledge base that we're proud to share. We founded Vert.run not only to coach trail runners, but to help runners of all levels and backgrounds discover the magic of the trails. We believe that training with discipline and respect towards our bodies and the trails is the key to reaching peak performance—while still enjoying (and being realistic about) our day-to-day lives. Training can and should be a lifestyle…not just a cold, regimented plan.
At Vert.run, we firmly believe that in order to see results, we need to put in hours of hard work. Training is meant to be enjoyed, but it's also meant to be respected and done with responsibility and attention to detail.
In today's world, it feels like everything is instant; but when it comes to training, there's no shortcut—and we think that's beautiful. Respecting your training process means not skipping steps; it means doing your strength, core and jumps exercises, listening to your body when it's fatigued, running your strides with good form and resting on your rest days.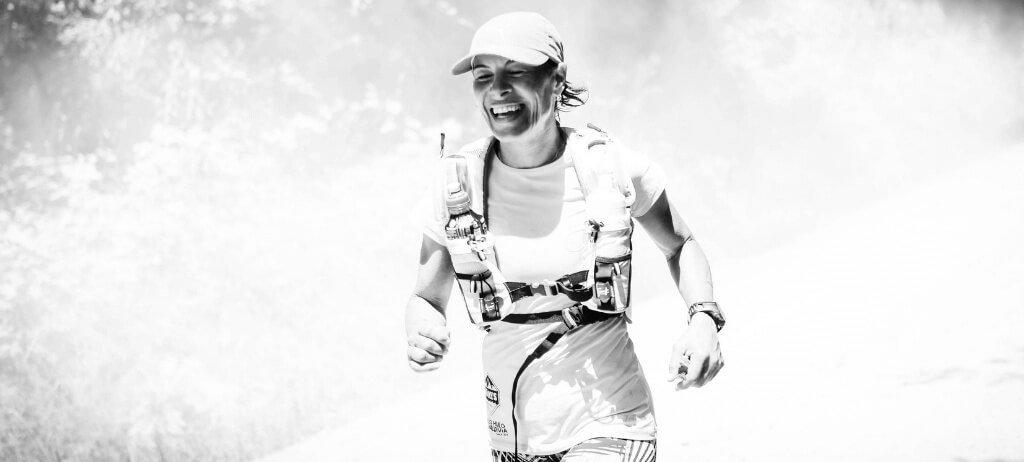 For us, taking training seriously doesn't suck the fun out of the process. Instead, it does the opposite. Giving ourselves a training structure gives us the freedom of peace of mind. When we know that we're well-prepared, we can toe a starting line or summit a mountain with confidence, knowing that we've covered all of our bases. We can rest deeply on our rest days, because we know that we've earned them and that they're crucial in helping us recover for the rest of the week's training. At Vert.run, we've designed your dashboard to be visual—when you can see what your whole week's training volume looks like, it reminds you that progress is incremental, and that each day should be respected.
At the beginning and end of every day, we want you to remember: the process of preparing for a race should be enjoyed and respected as much as your race or end goal.
Respecting, learning about and responsibly challenging our limits is a fundamental part of the Vert.run training philosophy. It's what's helped us and the trail runners whom we've coached to reach new, awesome levels as runners.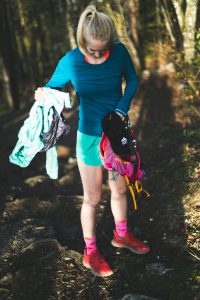 These are the four pillars of our training philosophy. We believe that these things form the foundation of training for and enjoying our races and other challenges, and allow us to grow as runners—both mentally and physically.
Goals
Having a clear goal helps you define exactly how and why you want to improve. Setting goals is about finding the balance between what's realistic, yet still out of reach; Vert.run helps you set clear, logical goals to help you see improvement and stay motivated.
Training
Training might be an obvious one, but it's the backbone of our entire system for good reason. We've tested every single workout in our training plans, and stand by them. Having a structured—yet simple—training plan is what allows you to evaluate your fitness, nutrition, strengths and weaknesses. Just like it is with your running training days, completing your strength, core and jumps exercises with consistency is absolutely key.
Nutrition
We believe that the key to good trail running nutrition is to eat based on your training and to respect your body. We don't believe in strict "runners' diets." Instead, we believe in learning about what to eat and when to eat it. If we don't eat, we don't move—and giving our bodies the fuel they need is crucial to building healthy, long-lasting endurance. As trail and ultra runners, we ask a lot of our bodies. Feeding them well and treating them with respect is non-negotiable when building lifelong strength.
Gear
We're real gear geeks when it comes to trail running equipment. We love following what's new—from testing different shoes to researching the best backpacks, we know trail running gear backwards and forwards. We apply our love for all things gear by giving you the best advice about what to use (and not to use) in your training and races.