Thinking about running a 100 miler?
Ok, so let's start off by stating the obvious: running a 100 miler is HARD. (And we mean very, very hard indeed.)  Training for and running 100 miles is just about as hard as it gets in the sport of trail running, actually, so if you're thinking about running a 100 miler, you should first ask yourself these two questions: 1.) Do I want to run a 100 miles because I really want to? Or am I doing it because I feel like I'm "supposed" to as an ultrarunner? 2.) Do I have a friend or someone else who is pushing me to take on training for a 100 miler before I'm ready to?

We're really serious about asking yourself these two things, because it's actually pretty common for ultrarunners to feel obligated to try to tackle this distance before they're ready. And while on one hand it can be good to have some "motivators" while training for or racing a 100 miler, the reality is that if you undertake this huge goal for the wrong reasons, it's going to be much harder to actually achieve. 
So, first to identify "why" you want to run that far, and also identify where this motivation is coming from. If you don't have a clear answer to these two things, you might want to wait a bit longer before attempting the distance. We're not saying this to discourage you from trying to run 100 miles, but because we believe it's so much better, healthier and more run if you do it for the right reasons–instead of just to check it off your list.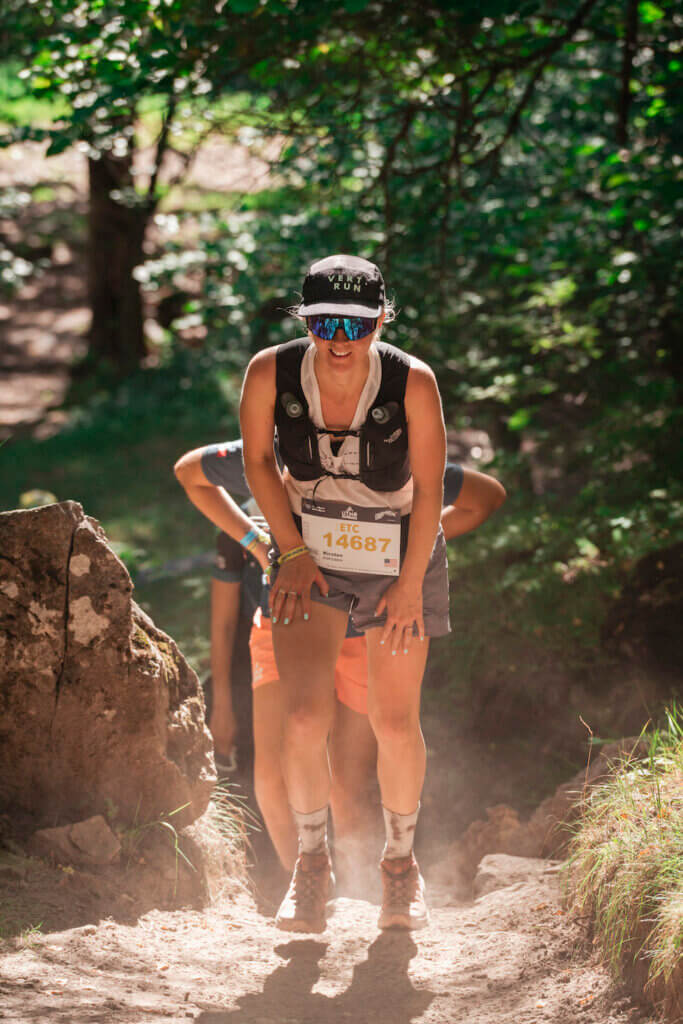 So how far is 100 miles?
Oh, it's far. Like FAR. (There are some people who don't even like to drive that far. Hah.) For those of you who use the metric system, 100 miles is equal to 160 kilometers. 
100 miles is a really long way to go no matter how you put it, so keep in mind that we're talking about lots and lots of hours even if you're planning to do a 'fast 100 miler.'
How long does it take to cover 100 miles on foot?
That's a really hard question to answer, because it depends on multiple factors and not only on the specifics of the race you're planning to run, but on how much things can change (for good and worse) even during the race itself. 
Having said that, here are some facts for you to consider when it comes to thinking how long will it takes you: 
It can be anything from 14 hours, if you are running a fast and flat race on a "loop course" (and you're in extremely good shape of course) and up to 2 days if it's a 100 miler done on technical terrain with lots of elevation change in remote areas. So yeah, that's a pretty wide range, but I think it's safe to say you should plan for being out there for a full day minimum. 

The less vert your race has, the faster it can take you to finish it and the more elevation gain your race has, the longer it can take to complete the 100 miles. 

Even though elevation gain can be a decisive factor in how long it will take you to complete a 100 miler, the terrain itself makes a difference too. It's not the same running on rocky or rooty trails than running on roads, so have that in mind too. 

Finally, even though we're talking about completing a specific distance here, we recommend you to try to think in terms of time when it comes to training and setting up goals. Your body (and legs) don't really care or know about every mile you run, but do know how much time they have been in constant motion, so preparing yourself for spending hours and hours moving constantly can be the smartest approach when thinking about how long it will take you.
Why do people even attempt 100 milers?
That's a great question. 
Even though it is not a fair and linear comparison; as road runners have the marathon as the pinnacle of their endurance feat, we, as trail runners, refer to the 100 miles distance as the Ultimate Ultra.
Of course you don't need to run 100 miles to experience what it's like to run far, but it is one of those things that, if you have been running trails and ultras for a while, sooner than later the idea starts creeping in your brain… "Could I run 100 miles?" "How would it feel to run a 100 miler?"
Another big draw to tackling the 100 mile distance is sort of in our bones as trail runners. A lot of us have this drive to try to cover big distances on foot by our own means. It's addictive. What we can assure you is that if you train well and manage to have a good experience, not just in the race but in the lead up to it, the feeling of crossing the finish line of a 100 mile race is nothing you will never forget.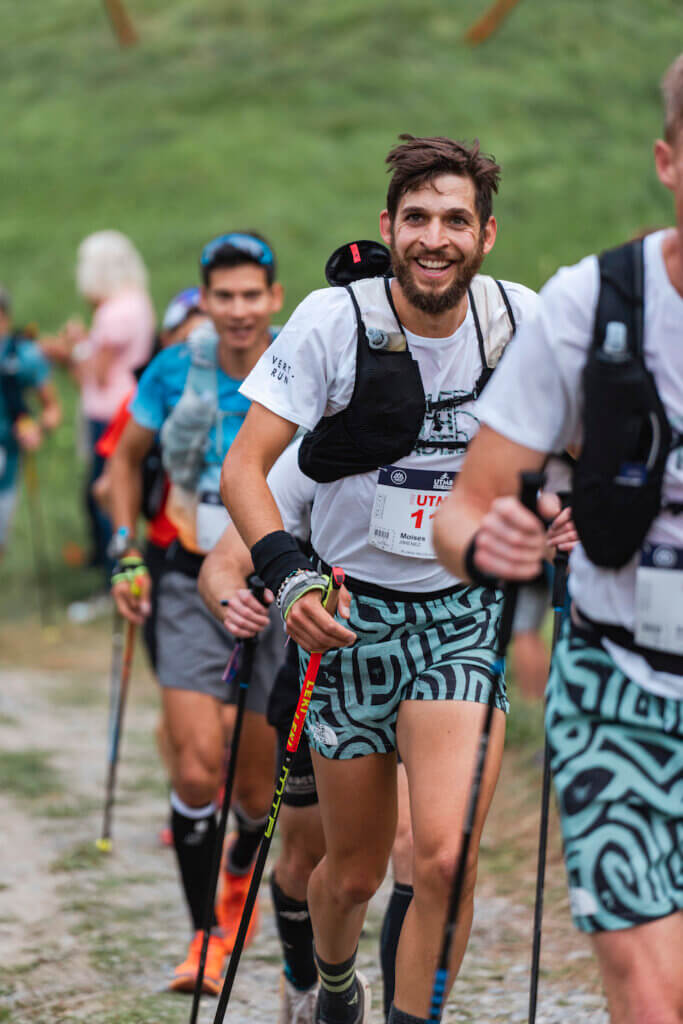 Now, are you ready to attempt a 100 miler?
We really encourage you to think about this deeply. Nowadays in our sport, people tend to sign up for trail race distances too fast without making sure their body and mind are really ready for the challenge. 
If you're new to the sport, we definitely encourage you to wait a bit and get more experience (run at least a few 50sk and ideally even a 50 mile or a 100k ultramarathon) before considering running a 100 miler. And even if you have been doing this for a couple of years now, you don't need to put pressure on yourself to try 100 miles if you don't really want to. We strongly believe in respecting the distance (and we're not just referring to the 100 miles, but in general) and having a healthy relationship with our sport to fully enjoy it. 
So, why rush to run 100 miles? Try to run a good 50 miler or even a 100k first. We promise you that it will be enough of a challenge if you want to test yourself in the long distances (we have a really challenging plan designed by CCC winer Tom Evans if you want to try it out) and it will be a good stepping stone towards attempting the 100 mile distance.
Finally, we'll share an example with you. One of our Vert.run co-founders Moisés waited 7 years after starting ultrarunning before running his first 100 miler! And it wasn't because he didn't have the experience or the strength to attempt the distance–but because he wanted to answer an honest "yes" to the question "I'm ready to run 100 miles." And also, he wanted to be fully committed to enjoying the whole process of training for one. 
Let's say you already decided you want to try the distance. What now?
First, there are a couple of things we want to say right away:
Try to talk to other runners and friends that have run 100 miles before so you can hear what they have to say about it. 

Try to volunteer at a race, or even better, pace a runner during a 100 miler so you can experience first hand how the experience goes without having to run the actual thing. 

Once you commit, tell all your friends and family so they can understand what you're doing and support you–not just on race day, but during the whole process. Trust us, you will want as much help and support as possible…and telling your loved ones can also help you keep accountable on your lead-up to the race.

Ideally, you should choose a 100 mile ultra that's close to home. Logistically it simplifies everything, and you can also use that to your advantage during training. Being able to train on the actual race course can be really, really beneficial.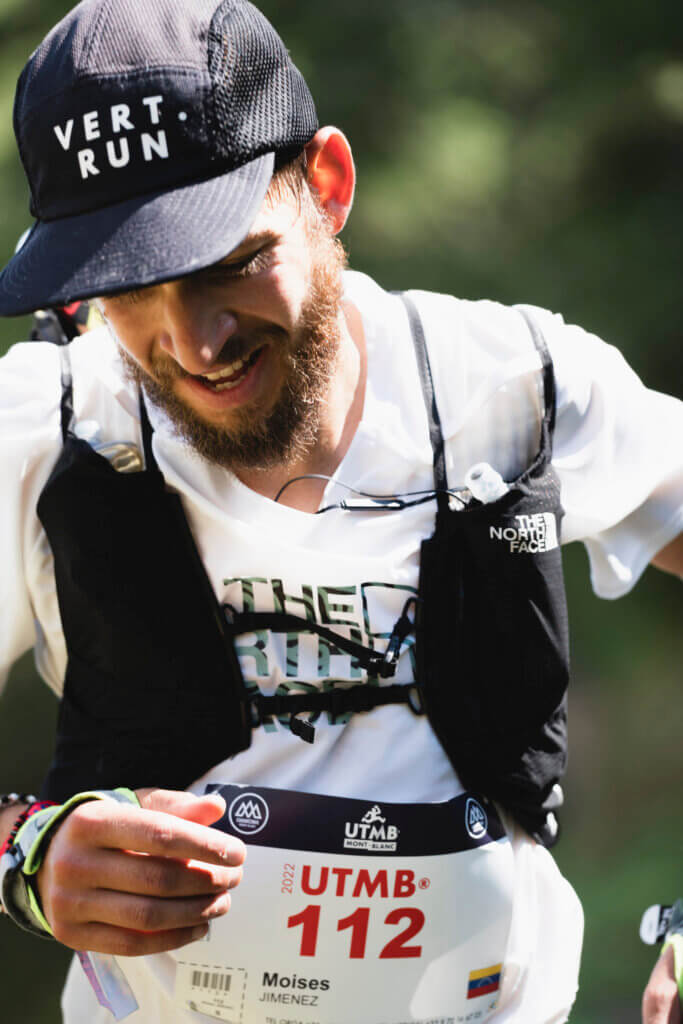 But if you do choose a 100 miler that's far away, try to choose a race that has similar terrain and conditions that the ones that you have at home. If you live in a flat place and don't have access to any technical terrain, don't go and sign-up for a mountain 100 mile race! And this is not to say that you can't do it, but if you don't have much experience and you really want to have a good time with training, you need to use everything in your power to control what you can and in that regard, picking a race with similar conditions to the trails you have at home can be key.

Try to commit as soon as possible (hopefully 6+ months in advance) so you can have time to plan everything down to the details regarding; travel, logistics and most importantly, time to train consistently.

Get a coach and follow a program. Really. I know it may seems like this recommendation may be biased coming from us (we are an Ultramarathon Training App after all!) but you will absolutely want some guidance to help you through this for three main reasons: 1) You will want to have clear overview of your training structure and WHAT you should be doing WHEN; 2) Having a coach and a training plan will help you to make the most out of the limited time you have for training, and that is HUGE when it comes to training for a 100 miles; and lastly 3) It will keep you accountable, which is something you will need for those weeks that you will not feel like training a lot.
Setting up a goal for your 100 miler.
If something can go wrong in a 50k, remember that this can 10x in a 100 mile race–so it's important to have that in mind when you start setting up a goal for your race. There are so many factors that can (and most likely, will) affect your 100 miler that it can feel futile trying to set up a goal for one…but nonetheless, it's important to set one that at least gives you something to think about during those long, grueling sessions you will have during your training.
If you're running your first 100 miles, the main goal (and the only goal, really) should be  finishing your first attempt at the distance in one piece and with a smile on your face. Everything you can do to improve from that is a bonus.
If you already have some experience and are willing to set higher goals, that's totally OK, but we recommend you to set an A, B and C goal. Like I explained above, the possibilities of something going wrong in a 100 miler are higher than in other ultramarathon distances, so it's good to set up more than one goal that keeps you motivated if things start going south during the race. 
For a flattish 100 miler, specially if they're on a lap course –when you will have good access to crew and aid stations, it's easier to think on a time goal for that (and please go ahead and play with that), but for mountain 100 miler it's hard to get a real estimate of how long will it takes for you to cross the finish line. (Especially if you don't have much experience from before.)
What you could also try out when thinking about potential goals is asking some people who have finished the race you're doing and maybe read some stories/watch some videos on Youtube to get an idea of what you will be facing. But again, you need to be  open and willing to re-adjust your goals on the go for race day. 
Finally, here's another benefit of following a great training plan (like our Vert.run training plans–we have a good 100 miler training plan designed by Western States winner Ryan Sandes) and having a coach like the Vert.run coach you get with each of our plans: your coach can get to know you, and then help you set your goal. This is really the most ideal way to set a goal for a race; not only does your coach have a good idea of what you're capable of, but they also know how to help you train for that goal.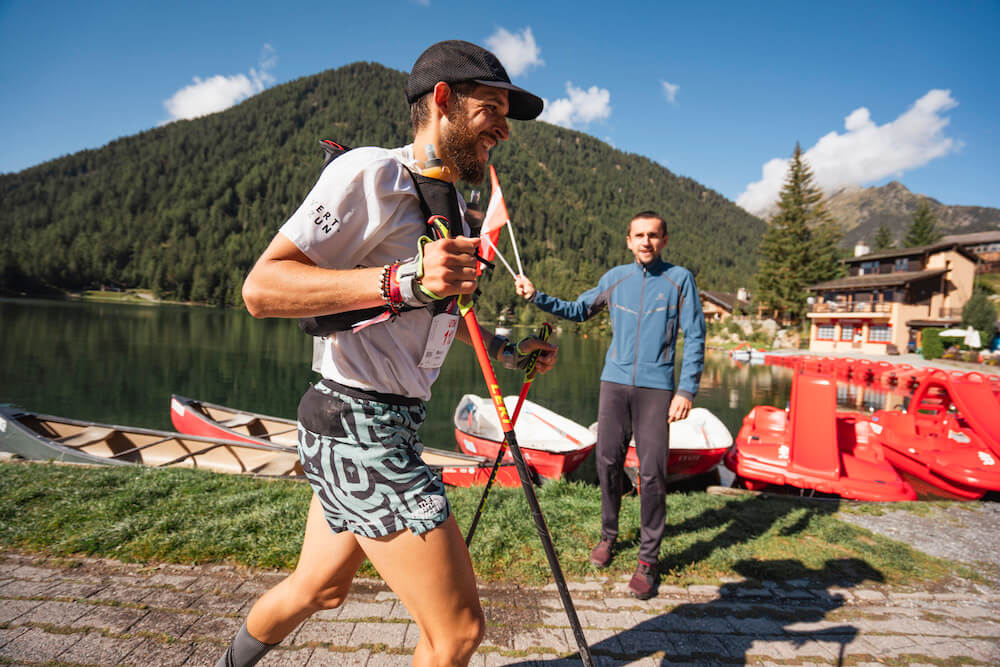 Training for a 100 mile race.
Ok, this is the fun part right?
If you signed up months in advance (which again, is what we recommend), we will start by saying that: when training for a 100 miler, you don't need to be logging BIG weeks and huge mileage right away. It's the opposite really! First, you want to make sure you have a strong foundation and a solid base before starting to increase the training load leading up to your race. This will help your legs, but also your head when it comes time to start increasing up the mileage.
Base building phase:
Anywhere from 6 to 12 weeks would be considered a nice timeframe to build a solid foundation and make sure your body is strong enough to endure the training load you will want to have the 2 months prior to race day.
This is the period when you will want to make sure you're doing your conditioning work (aka core and strength) at least a couple of times a week, and also doing regular strides along with other speed sessions that will help you work on your mechanics and running economy.
Again, you may want to start easy with your long runs and not go super long all the time. Trust us, training for a 100 mile race is as demanding for the body as it is for the mind, so if you start doing too much too soon (and we're talking mostly about mileage and elevation gain), you may risk the chance of burning out even before it's time to start logging the big weeks.
So as a summary: for your base building phase, you want to work on listening to your body and identifying your weaknesses. It's also a key time for building some key trail running foundation things: for example, strengthening your ankles, working on your mechanics, and running economy. And we'll say it again: don't go "too big" with your long runs too fast. Keep it healthy, and don't run past the 2-hour mark for long runs. Then, you can slowly increase their volume week after week. (This is where a great training plan is super helpful–it takes all the guesswork out of what to increase when!)
Sharpening phase:
After a solid base building period, it's  time to start increasing your volume to start preparing your body, legs and mind for what you will face in your 100 miler.
Again, you don't need to increase your training load more than 10 to 15% week after week, but you will want to start adding a bit more time to your runs and especially your long runs.
Back-to-back runs, for example, are a great way to increase volume without the risk of getting yourself injured because you did too much in a single session. 
On top of increasing your overall volume and long runs, in the "sharpening" phase it's also the time to be thinking about your mental strength and the quality of your workouts. In the "base building" phase you will have done some short, fast efforts–but in this phase, it's time to focus more on "learning to be comfortable being uncomfortable" (aka long, uphill intervals at steady effort, for example.)
During this period, you can also plan to do a 50k or even a 50 miler as a "training run" (can you believe we're treating those as "training" now?!) If you can plan ahead with time and find a race that is similar to your race and that fits your schedule, you should definitely jump right in and take it as a chance to practice everything you will use for your 100 mile race. When we say practice, we're talking about: gear, nutrition and even practicing the "race effort" feeling. Moral of the story: if you can make sure to have one really big day out (either as a race, or on your own as a personal challenge) 3 to 4 weeks before your 100 mile race day, we definitely recommend you do so!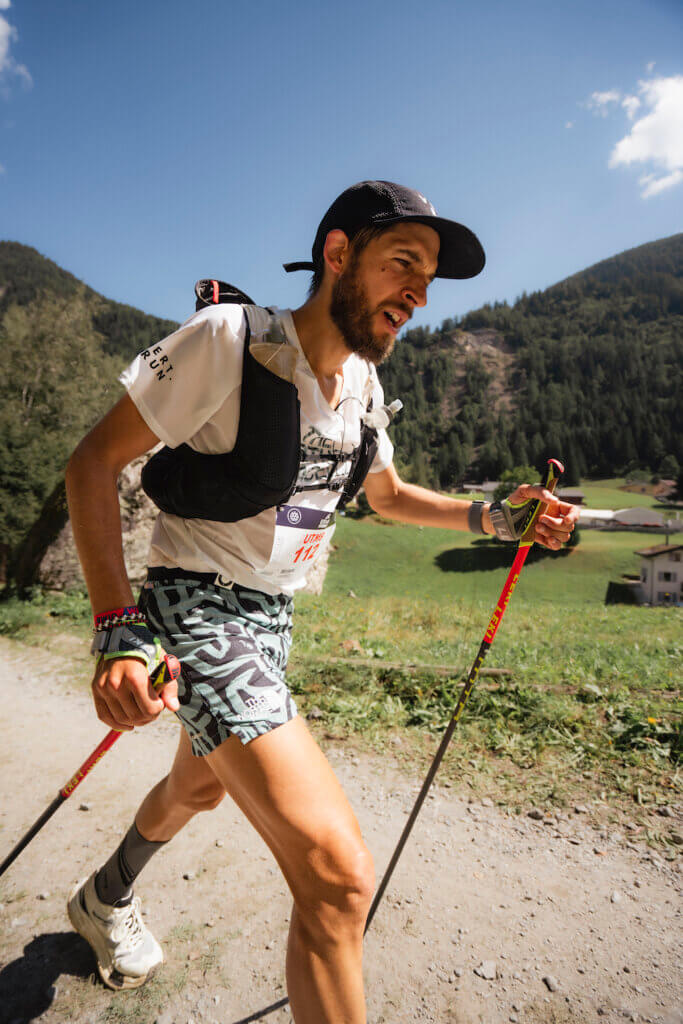 Tapering:
By now, all the hard work is already done and you will probably start to feel tired, sleepy and hungry all the time. That's normal. Now is the time to start taking your foot off the gas, and to start decreasing your overall load. When tapering for a 100 miler, you should decrease your overall load week by week–gradually. The idea during your 100 mile taper is just to keep the legs moving nicely while adding back in some short efforts (like light stride sessions)  into your training just to get the legs feeling the pep again. (Again, I know I'm biased…but here's where our Vert.run 100 miler training plan really comes in handy: you just follow the plan, and we'll make sure you're tapered nicely for race day.) 
Tapering is different for everybody, and for something like a 100 miler, it can be anything from 4 weeks out from race day up to 10 days for the most advanced runners. Anyhow, if you don't have much experience with running 100 miles and you did all your work on the previous phases, please do err on the side of being conservative and do a long taper just to make sure you arrive at the start line feeling fresh and ready to go the distance.
Finally, even though nowadays there are plenty of 100 milers all over the world (with most of them being in the US), here we leave you with a short list of some of the most epic, iconic 100 mile races around the globe. Even if they're not next up on your list right now, they're great material for inspiration during your training–watching some YouTube videos about them is a great way to stay motivated! 
European 100 miles races: 
The UTMB has definitely become the most famous, prestigious 100 mile race of our sport in the last 5 years. Going around the Mont Blanc Massif and passing through Switzerland, Italy and France (where the race starts and ends, in Chamonix), the course presents brutal climbs and descents but it's all worth it for the view. Also, this race is the de-facto 100 miler championship nowadays, so you can expect all the elite athletes to be lining up for this one…which gives it a sense of being a real professional event in that regard. 
Also, we've got some amazing training plans designed by winners and podium finishers of UTMB races! Check out: 
North American 100 miles races:
The Western States 100 is one of the oldest 100 miles races on the calendar and it's a classic on the North American scene. If you ever get a ticket for the lottery, you should definitely apply. From Squaw Valley to Auburn, this race has a net negative descent profile but don't be fooled: the course is brutal, especially because of the heat that usually climbs close to 100° F in the second half of the race.

(Did you know that we have a 100 mile training plan designed by a past champion of Western States? Yep! Ryan Sandes has a 100 mile training program on Vert.run. Go check it out! Or, if you still want to train like a Western States champion but are aiming for a shorter distance, check out Ruth Croft's 50k Vert.run training plan.) 

Hardrock 100. Let's start by saying that out of this whole list, the Hardrock 100 may be the one that is the hardest to get on the start list. With an already short list of races that give you the "ticket" to qualify for the lottery, you then have to be one of those few, lucky runners who get the chance to participate in this "run" each July in Colorado. Altitude (it tops out at more than 14,000 ft of altitude), crazy elevation change and technical terrain makes the Hardrock one of the most challenging 100 milers you can ever attempt.
100 miles races around the world:
Elsewhere:
Diagonale des Fous. Have you heard about this one? The Diagonale is a super hard race that happens every October on the Island of Reunion in the middle of the Indian Ocean. And we will say this: the average time for the winner is between 23 and 24 hours (including one of the most consistent 100 mile racers in our sport's history, Francois D'haene), so this race is HARD. Bonus: this race makes the whole island go crazy and makes the race feel more like a festival than a race. Plus it's also nice that you can finish with some beach time right after you finish, right?

Tarawera 100. Feel like running 100 miles in New Zealand? Look no further. Even though the popular distance of Tarawera on the north island of New Zealand has been historically the 100k, they have a 100 mile race that promises to be as spectacular as the 100k in terms of organization and route. So if you ever feel like running 100 miles earlier in the year (the race is usually in February) this could be a good option. 

Patagonia Run 100 is a good option if you're looking to do a 100 mile race in South America. Every April in the south of Argentina, this race stands out as one of the better organized races on the calendar with a beautiful course which is worth checking out if you're looking for a 100 miler in a spectacular part of the world.
Conclusion:
Well, that's it! You're ready to run 100 miles. JUST KIDDING, remember everything we talked about?! Be smart, choose your race wisely; listen to your mind and your body; and determine if you're really, truly feeling ready to tackle a 100 miler. 
If so? Sign the heck up for our Vert.run 100 Miler training plan! It's just $25/month including coaching, and is designed by a literal champion (Ryan Sandes, who won the legendary Western States.)
And if you can't honestly answer "yes" to the question "am I sure I want to run 100 miles?" Celebrate that, because one of the biggest mistakes that ultrarunners make is to bite off more distance than they can chew, and then get injured or fall out of love with the sport. So be proud of yourself, and try taking on a 50k, 50 miler, or 100k instead.