Family friendly
Trail Running
Training plan
For a 5k


rnnr wants to get kids running. That's why they partnered with us (Vert!) to offer a FREE 8-week training plan: so kids and their families can run their first 5K.

After you sign up, choose our FREE PLANS (orange button, top right.) When it's time to choose your distance, you'll see the rnnr "Family-friendly 5k"  training plan.
Check out the training plan
*rnnr wants to stay in touch with you, too. By signing up for the free rnnr x vert.run training program, you consent to sharing your email and name with them.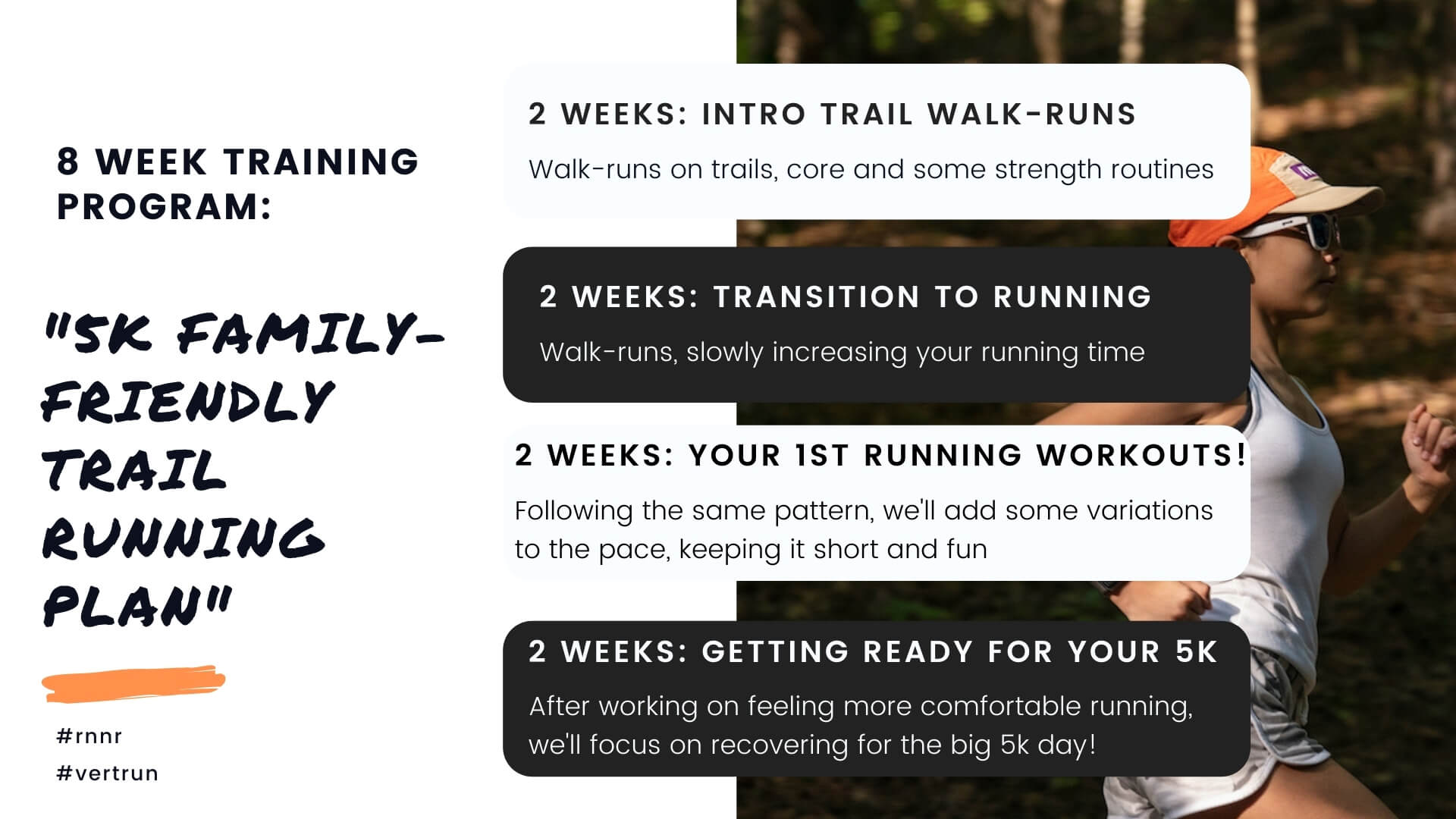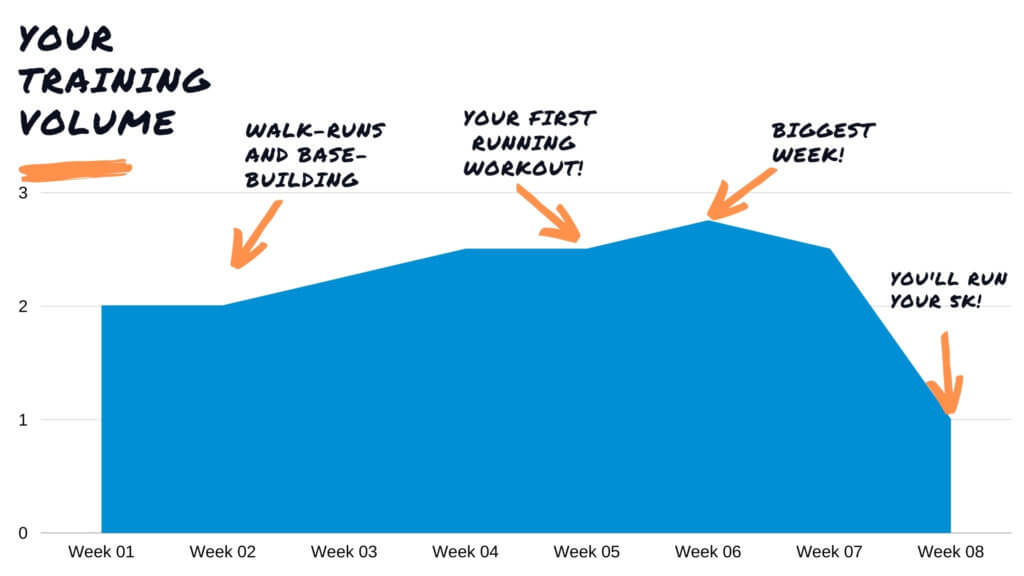 Who's this plan for? This training plan is an introduction to running and trail running for people of all ages and experience levels. So, everyone!
Can I really do this with no experience? Yes! The program starts with walk-run workouts where we'll guide and make sure you feel comfortable while running and or walking at your own pace. 
Can my kids do this plan? Yes! The main goal of this training program is to guide you and your family to enjoy moving in a beginner-friendly way. This plan is for all ages, but we recommend that kids under 16 years old be supervised and/or accompanied by an adult. 
This is just about having fun, staying healthy and learning about ourselves and about what's around us. 
Let's run!
–Vert.run + rnnr
Over 15,000 trail runners worldwide have trained with Vert.run. Want to see what we're all about?