I AM 634 days sober today.
How did I get here?
That's a good question. Why did I need to get sober in the first place? How did I allow anything to have that much power over me, and my mental and physical wellbeing?
I took my first swig from the Jack Daniels bottle when I was 14. I went to the Barnstable High School football game and someone had it with them…cool right?
Partying through high school and college was the norm. It didn't seem like we were destroying our insides and our outsides because we watched adults around us and advertising speaking to us about the great taste of it!
I always had this feeling that I could control it enough by saying to myself: "if I need a drink, I won't have one." Sure, that worked for a while–but not forever.
My father and his father suffered from alcohol addiction. They were both abusive when intoxicated. I wasn't; I was more soft, more sensitive when drunk. That made me think I was better than them. 
I actually wasn't. I was still trying to cover my demons of the day through a drink or five. Self-medicating after a long day of being supportive of others or destroying my body through fitness needed loosening up, and what better way to do that than with a beer or glass of wine?
I am not going to bore you with too many stories of my own suffering. I will tell you the one thing in me that has helped keep me alive is my relationship with the higher power (GOD). He, it, I saved me from suicide when I was 11! He has guided me when things were too tough for me to bear. He has helped me remember that I am important, powerful, and necessary even when I struggle to remember those facts.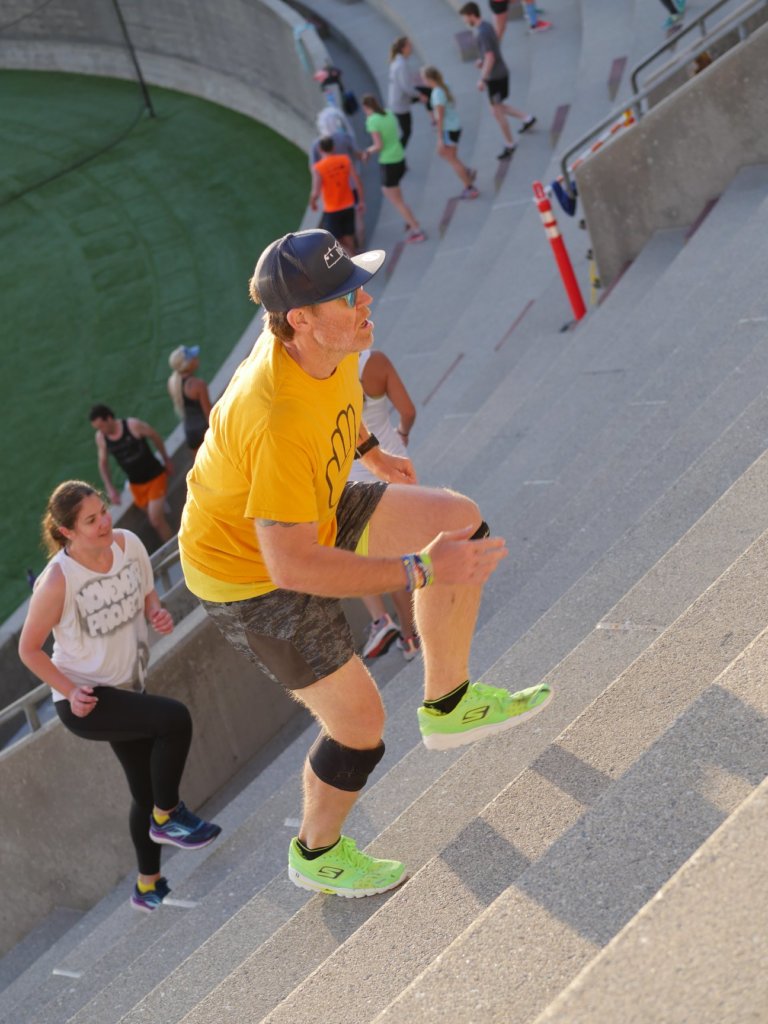 In January of 2010, I hit rock bottom. I had ballooned up to 265 pounds through over-eating and drinking, and I was fed up with never feeling good enough to myself or living up to the expectations of the world around me. I didn't want to be a victim of my past anymore.
I looked in the mirror and asked myself: is this all I have to offer myself, or the world around me? Thankfully, I was strong enough in that moment to say, NO!
I decided to start climbing the mountain ahead through the fog in front of me, realizing my life was my responsibility. In order to grow and move forward, I was going to need to hold myself accountable for my choices. It was ultimately my fault if I didn't make healthier decisions moving forward from then on.
I got a pair of running shoes and a gym membership. I also discovered the camera and  photography in February of 2010. It has become one of my greatest therapeutic tools and creative outlets in helping keep me stable and hopeful through my battle with mental illness, along with fitness.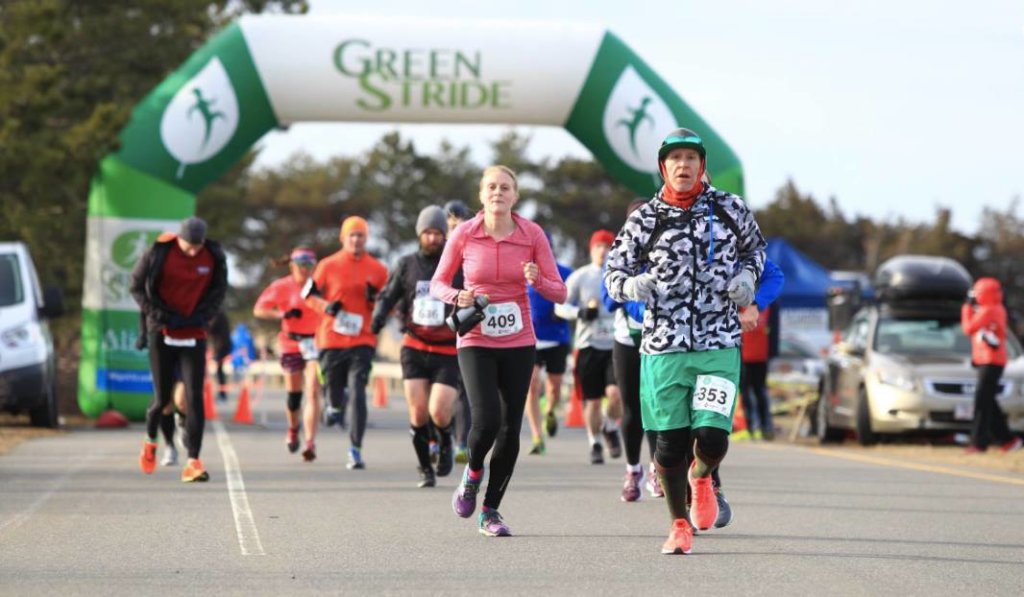 I was introduced to the November Project yahoos in August of 2012, two years into my comeback if you want to call it that.
The November Project showed me so much about myself: that I could build relationships, friendships, and find a life partner by choosing to #justshowup, their motto!
When I started showing up to NP I had never run more than 9 miles in one clip. Once I started going to the workouts and doing them beside others, I started to feel like I could do way more.
Whether it was sections of Harvard Stadium or hills on Summit Ave. in Brookline, I was accomplishing things that I never even thought were possible!
The first time I did 100 sections, or the first time I ran 12 miles of hills, I started to realize I was powerful and my body could bring me to places that could help me overcome my pain and suffering. I just needed to give myself a chance to find out, even though I feared the first step. I have done 300 sections of the stadium at Harvard, I have run 30 miles of the hill at Summit Ave.
–but most of all, I have moved forward and become better than yesterday, my motto.
I have run many races, I have shot many photographs. I have high-fived many fellow humans, given out so many powerful hugs, and most of all I have shared myself openly, honestly, and fearlessly even though most people aren't ready to accept it.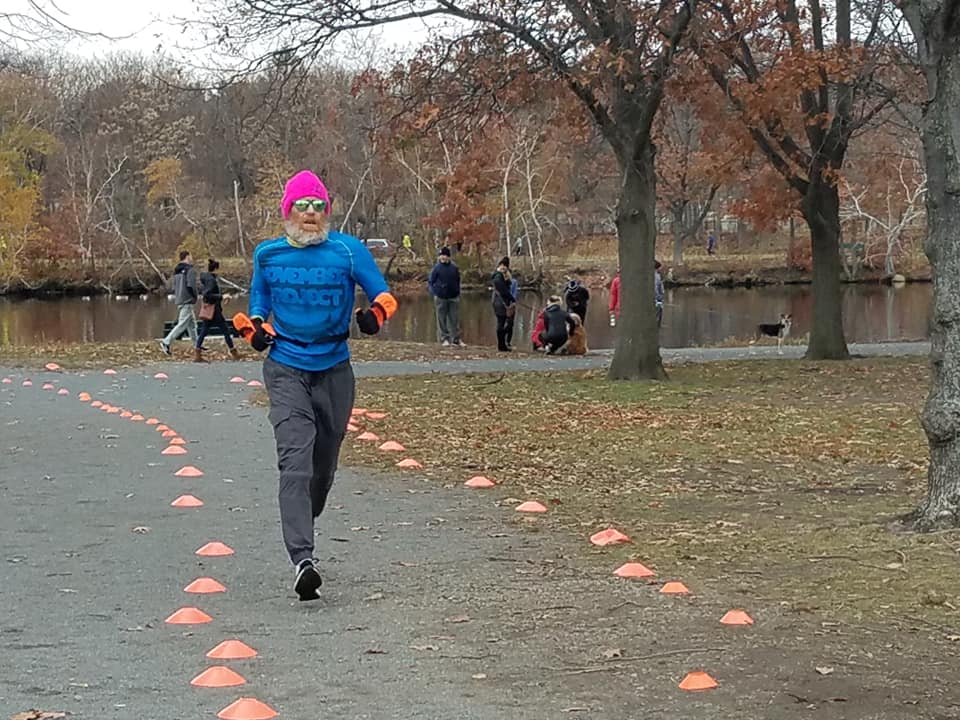 It is now 10 years later. I AM SOBER, I AM HEALING, I AM SHARING, I'm still HERE.
The staff at Vert.run asked me to share my story with you so here we are. I won a training plan from Vert.run through an Instagram post put up by Athletic Brewing  a non-alcoholic craft brewing company built for athletes–so you can enjoy one without compromising your competitive edge or your sobriety, either.
I am coming off a hip injury that has made it impossible to run since last November. I have been following some physical therapy, conditioning, stretching, and proper isolated exercise through Wellness in Motion Boston, so I could hopefully start running again. I got the injury because I was too stubborn to stop running. It took so much soul searching for me to give myself permission to stop running, because running helps my mental health far more than my physical health.
This training plan is the first one I have ever chosen to follow. Usually I would just run, and run, and run, and run. I want to become a competitive trail runner, role model, motivator, inspirational guide. In order to do that, I need to listen more to others who know better, and to continue to listen to my higher power so I keep getting out of the way of myself more, and to continue to accomplish the things I never even knew to dream about as possible.
When this August comes around, I will hopefully reach 2 years SOBER (AUG 18th.) With the help of Vert.run and this training plan, I am looking to run the 50k then. I made the decision to see if I could stop drinking because I became a supporter at the Phoenix Multi Sport which helps those in recovery through free fitness classes. I saw their staff thriving sober, and it dawned on me perhaps I could too. So on August 18, 2018 I decided to try.
This pandemic has thrown a wrench in so much that we take for granted everyday; it's just important to keep remembering that this too shall pass! How we choose to grow from here will either make it all worth it, or it will have just prolonged the pain we continue to hide from instead. It's totally up to us, which way it all turns out! We are #BetterTogether.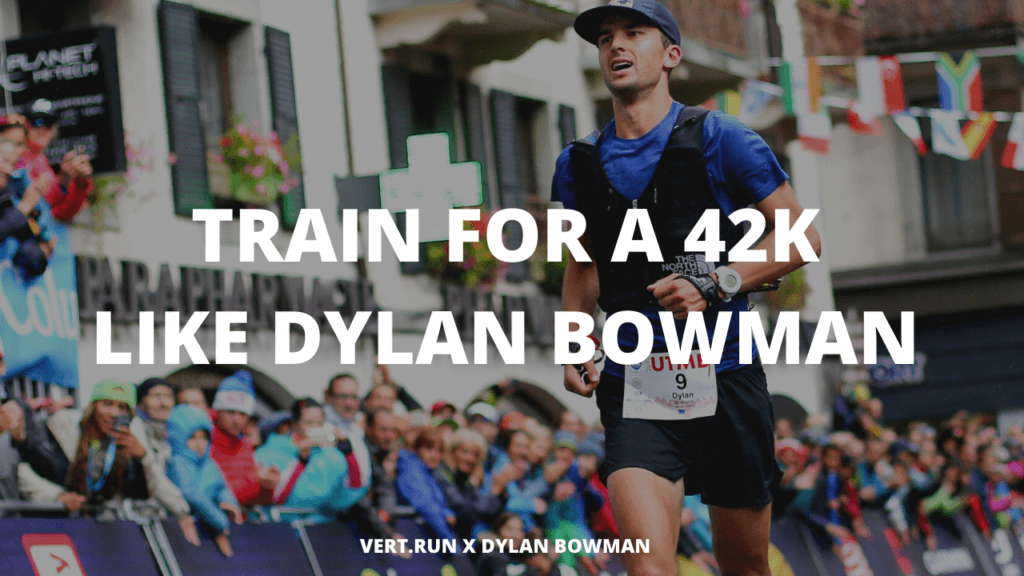 Use the code ALANX10 for $10 off your first month of training. Affordable coaching programs designed by world-class athletes–just $25/month.