Winner of Leadville 100, Ultra Trail Australia and Western States 100
$25/month including coaching from vert.run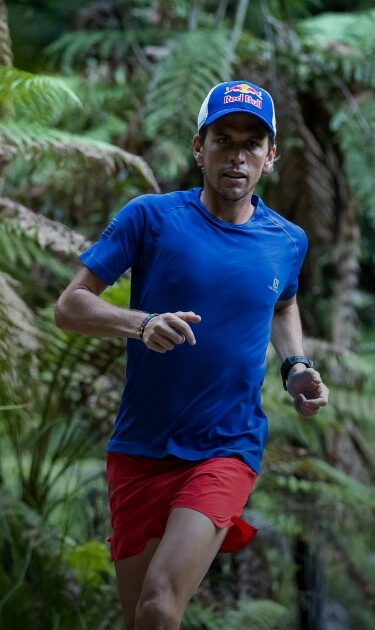 Train for an Epic Mountain Adventure
12 weeks I 84 workouts I Up to a 100 miles
This 12-week plan with hand-designed workouts by Ryan Sandes, is specifically made to build your endurance and Ultra running skills., you'll design, train and prep for your own epic mountain running adventure or Personal FKT. 
Train for an Epic Mountain Adventure
12 weeks I 56 Workouts I Train for up to 100 miles
This 12-week plan was hand-designed by Ryan Sandes. It's specifically made to build your endurance and Ultra running skills. With this training experience, you'll design, train and prep for your own epic mountain running adventure or Personal FKT.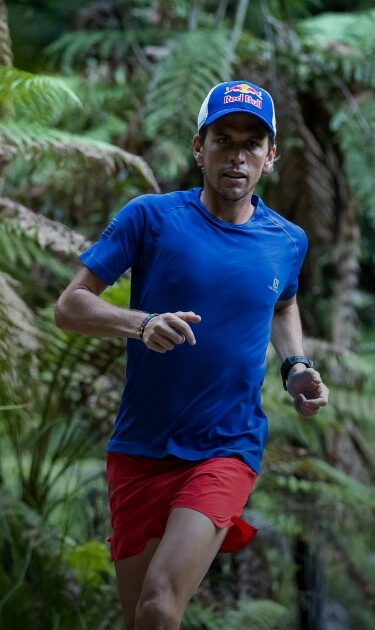 1.- Sign up and choose your training plan
You will immediately get the first version of your training plan
2.- Your Vert coach will reach out to you
Your Vert.run coach will reach out to you via your training dashboard and email to get to know more about you, your training background, goals, and training schedule.
3.- We make your plan unique to you
With your feedback, your coach will adjust your training plan to fit you even better. Every runner is unique, and so is every Vert training plan.
4.- Every week your coach will check in your progress
Adjusting your plan as needed, leaving you feedback on your workouts, reading your comments and answering any questions you might have. 
Train for an epic mountain adventure.
Stay motivated and get guidance from Vert.run throughout your training process.
"I love racing but it is the unknown and adventure that really intrigues me about trail running.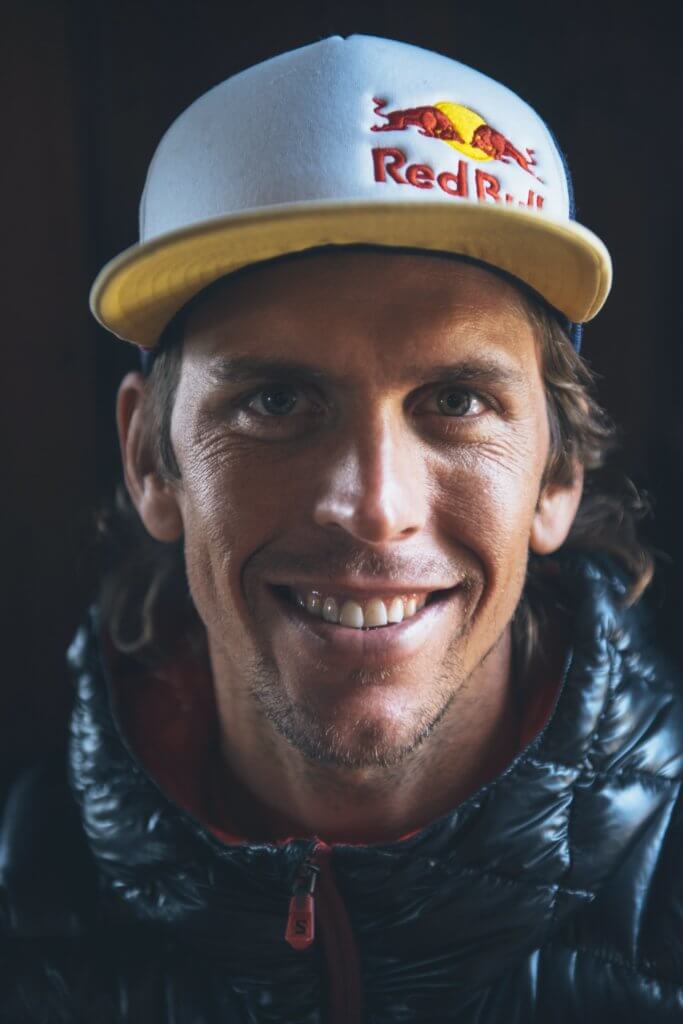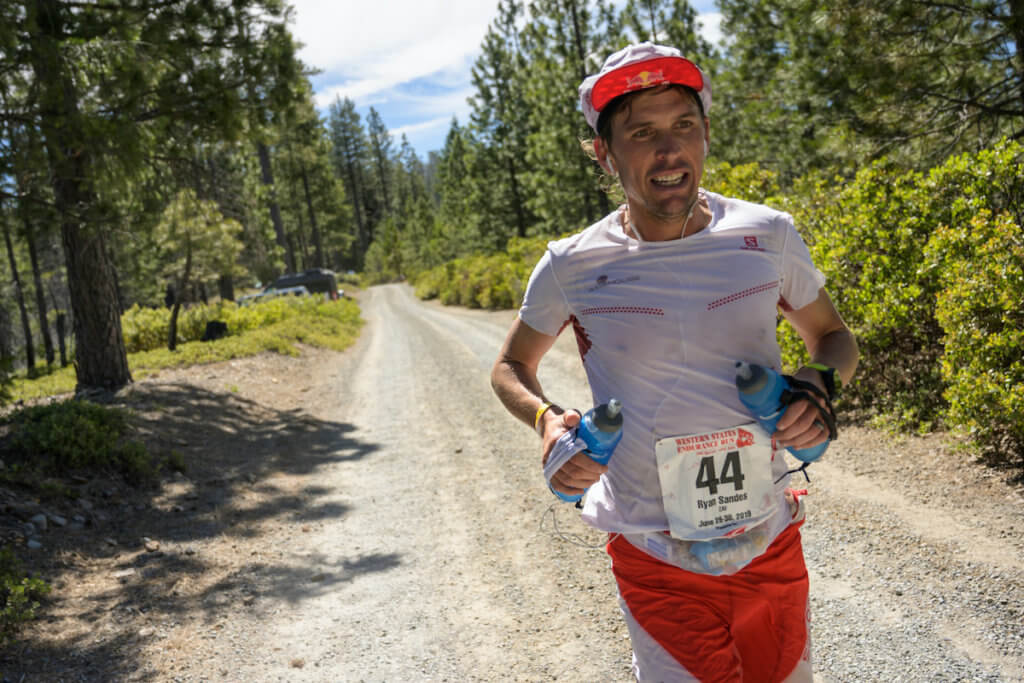 I have always tried to keep a good balance between racing and personal projects to keep my stoke and motivation levels up. I find achieving a race goal just as rewarding as spending an epic day in the mountains with friends.
I have been running Ultra Trails for 13 years now and in order to keep doing what you love and have a long carreer I belive consistancy is key. Its important to stay injury free and healthy and most importantly really enjoy your time out on the trails. 
My Vert.run 'Adventure' training program is designed for an epic day in the mountains. 
Whether it is a 50 or 100 mile trail race, chasing a fastest known time or just a rad micro adventure with friends, this plan will get you ready.
My aim with this program is to find a good balance between performance and adventure.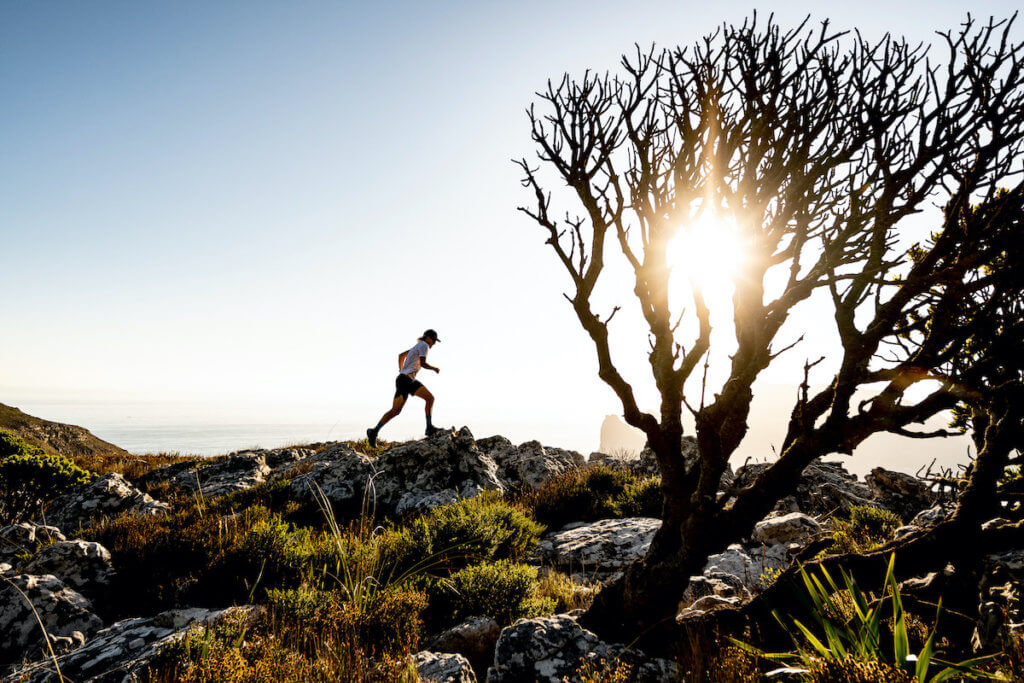 A few of Ryan's great results:
Frequently Asked Questions
Most frequent questions and answers
Once you've received your training plan, you'll be able to review your first week in detail. This will help you understand the general structure that we'll follow in your training plan. Every week has the same structure (for example, all your long runs will be scheduled on Saturdays.) If the training structure doesn't fit your schedule, no worries. Send us an email to explore@vert.run with a detailed description of the changes that you would like to make. Our coaches will review and implement those changes for you. Remember that this is a "one per month option" (meaning that you can request any number of changes at once, but you can only do so once a month) so be thoughtful about the changes you decide to make.
Sure you can. Just be sure that you still have the energy and motivation to complete your trail running workouts, too. A good rule of thumb is: add extra workouts when you find yourself having both extra time and energy. And remember to always focus on quality over quantity, no matter what type of workout you're doing.
If you're a monthly subscriber, yes! You can switch between training plans however you'd like. Just go to your dashboard and choose the "change or restart plan" option. This will take you to your training plan menu. Of course, we do recommend that you finish a training plan once you've started it (unless you find it to be way to difficult or easy), since they're designed to build your fitness over weeks. When you leave a training plan in the middle, you'll miss key workouts; and when you start a new plan, you'll start it from the beginning. This is to make sure that you train safely and responsibly, and that the skills you develop are built to last. We encourage you to stick out each plan, challenge yourself in a race or other personal challenge, and then to start a new plan with fresh legs.
When you first pay for your subscription, you'll receive an invoice to the email address that you provided during the sign-up process. At the bottom of that email, there's a message that says: "view payments, update payments or manage your account in your customer portal. Log into your account now."  So just click there, and cancel your subscription. If it's confusing or if you'd prefer we take care of it manually, please write us directly to team@vert.run and we'll do it for you. 
We always recommend that you stick pretty closely to the time, intensity and details of your training plan's workouts. We strongly believe that "more does not equal better," and that quality is definitely more important than quantity when it comes to trying to progress as a trail runner. 
It's important to create consistency in your everyday training. It's way better to go for consistent, short runs over consecutive days than to have one big, long day and be tired the rest of the week. In any case, feel free to add some additional easy jogs throughout your weeks if you'd like to. If you do extend the duration of your runs, don't go over 20% extra…and always make sure that you're doing so for the right reasons, and not just to "do more."
If you're on our desktop site, you can find all your routines to the bottom right of your training plan (or in the top menu of your dashboard.) If you're viewing from your phone, your routines are in the top right menu. Plus, here are the three routines just to make things a little easier: Core for trail running , Strength for trail running, Jumps for trail running.
We really want to hear from you, and are here to answer any questions you have. So feel free to write us to explore@vert.run, and one of our coaches will get back to you within 48 hours or fewer.
Your training plan has been designed by a team of coaches and professional trail runners with nearly a decade of experience competing in trail and ultra races. It's important to be clear that not all of our coaches are certified as coaches or nutritionists, and that a big part of our knowledge comes from our own extensive experience as professional runners and workouts that we ourselves have tested and found useful.
We really want to hear from you, and are here to answer any questions you have. So feel free to write us to explore@vert.run, and one of our coaches will get back to you within 48 hours or fewer.
First of all, if this is the case, we're so sorry to hear that you're injured! We've been there too, and it's not the most fun. Unfortunately, injury is a possibility due to the albeit small risk associated with trail running. The first step is to shoot us a message and let us know what your injury is so that we can: 1. make sure you're seeing a professional if you're able to, and 2. adjust your training plan accordingly. We can pause your training plan for up to one month in order to give you time to recover correctly. Then, when you're ready to start training again, we'll first assign you a "back to running" training block of four weeks. This block is designed to avoid overexerting yourself after an injury and to help make sure that it doesn't return. Then, you'll be ready to get back at it with a strong base.