Which shoes should I buy?" Trail shoes are definitely (and rightfully so) one of the hottest topics among trail runners. Not only are the options seemingly endless, but each person's foot is different, and we all have different preferences when it comes to shoes–especially race shoes. 
When you really click with your race shoes (or the shoes you use in normal training,) it's more likely that you'll perform the way you want to on race day. That's why it's a good idea to have a general idea of what's out there each year in the shoe world–and why we've pulled together a list of our favorites for you.
"Nowadays," and by nowadays we mean in the last few years, the number of choices on the trail shoe market has grown exponentially. This is awesome–but as choices grow, so does the difficulty of choosing. This is especially true when a shoe gets a lot of press, or turns out to be the "hot" shoe of the season: sometimes we're totally happy with our shoes already, but then second-guess ourselves when we see the newer, cooler kid on the block.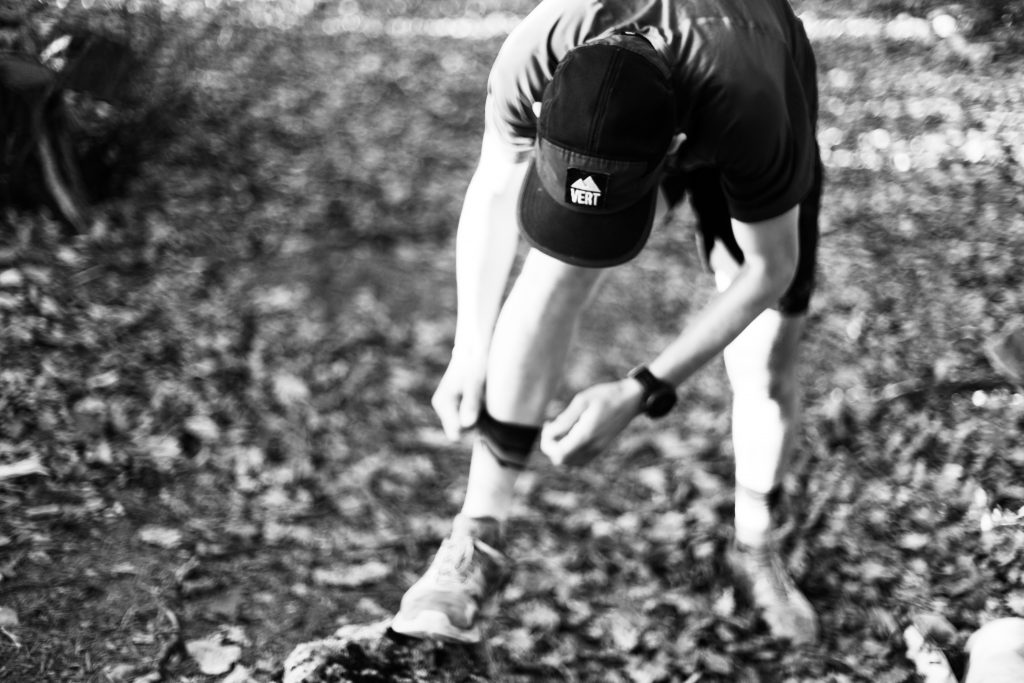 It's really important to remember that the trendiest shoes–or the shoes that work best for a fellow trail runner–might not be the shoes that work best for you. That's why, at the end of the day, you should test and try as much as you can when choosing which shoe to commit to for your next race.
Once you've finally picked your shoe(s) for the season, it's incredibly important that you train in the shoe before race day. You want to be 100% sure that they'll perform the way you want them to on race day, and that you feel totally comfortable in them. The old saying of "never try something new on race day" applies especially to shoes. 
So without further ado, here's a breakdown of 2020's best trail shoes. We've categorized the shoes into three different groups: "the maximalists," "the middle-ground," and "the minimalists." Here's a quick rundown of how we've grouped each category: 
The Maximalists:
"Maximalist" trail shoes have been big on the market in the last few years, and mostly includes shoes that feature a lot of cushioning and are, generally speaking, quite large. The reason trail runners flock to these kicks is because they're looking for maximum comfort, prevention of running injuries and less impact.
The Middle-Ground: 
This seems to be where the pendulum has landed in terms of trail shoe trends this year. Most of the brands out there are mostly offering "middle-ground" or more "neutral" trail shoes, which are neither maximalist nor minimalist. These shoes have adequate, middle-of-the-road cushioning compared to their maximalist and minimalist counterparts. 
The Minimalists:
Minimalist trail running shoes still have their fans–even if the boom they experienced a while back has since died down, a number of brands still release minimalist trail shoes each year. They might not be the most comfortable option when it comes to spending tons of time in the mountains, but different strokes for different folks. 
We haven't listed one particular shoe as being the best, but here are those that we think are definitely worth checking out this year.
Training for your next race has never been easier. Try our FREE or customized training training plans. 
The Maximalists: 
Altra – Olympus 3.5:
This shoe is an absolute emblem of the brand. Its most recognizable features are its big sole, good grip–and, most notably, the fact that it's zero drop (Altra's big claim to fame.) It doesn't matter if a shoe is maximalist or minimalist–any type can be a zero drop trail running shoe. The Olympus 3.5 has a narrower toe than normal, which is meant to make it more comfortable. The only "but" about these shoes is that they're a little heavier than the other maximalist models on the market–but in general, most of the maximalist trail shoes out there are more robust than other types, so it's not a real deal-breaker.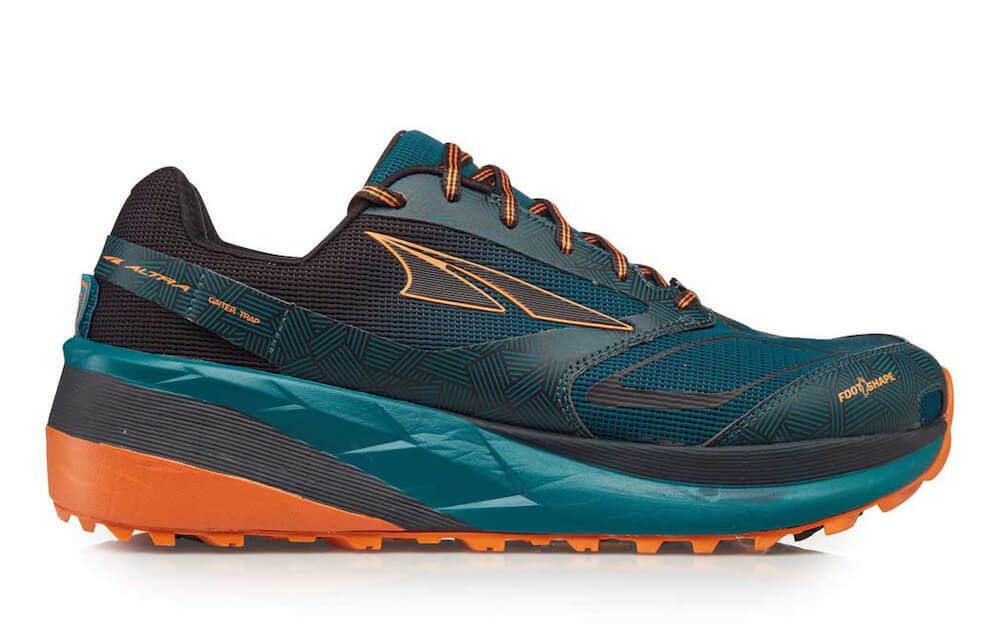 Hoka One One – Speedgoat 4:
The Speedgoat, which is now on its fourth version, is a fan favorite–and justifiably so. The Speedgoat 4 has more cushioning than a neutral trail shoe would, but at the same time, it's not excessive. It's got good grip that performs well in various terrain and conditions…and furthermore, it's pretty light–especially considering that its a well-reinforced shoe.  One of the main cons of the Speedgoat 4 is that they tend to run a bit narrow, and that their soles don't hold up over time for as long as they could.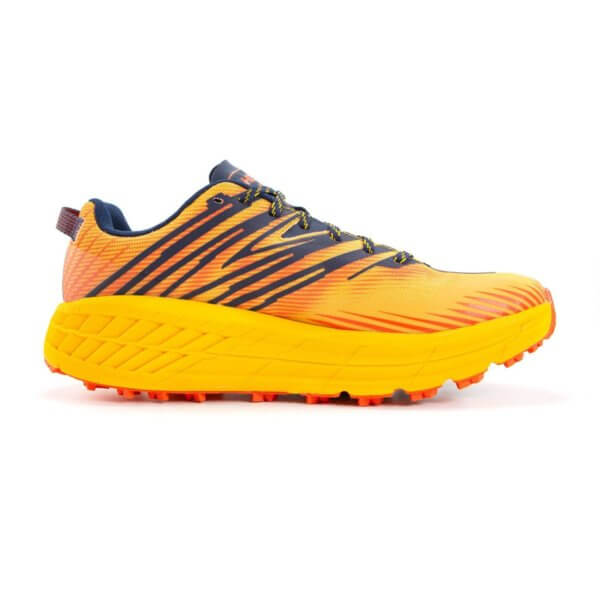 Hoka One One – Challenger ATR 5:
The Challenger ATR 5 is yet another Hoka that's gone through a number of previous versions before the release of this one. It's well-known to those who prefer a lot of cushioning in their trail shoe. It's particularly light for the amount of cushioning that it has, and its sole is good for mixed terrain or "city trails." But just like its fellow Hoka shoe that we just talked about above (the Speedgoat 4), the Challenger ATR 5 is also known for getting worn out more quickly than other shoes.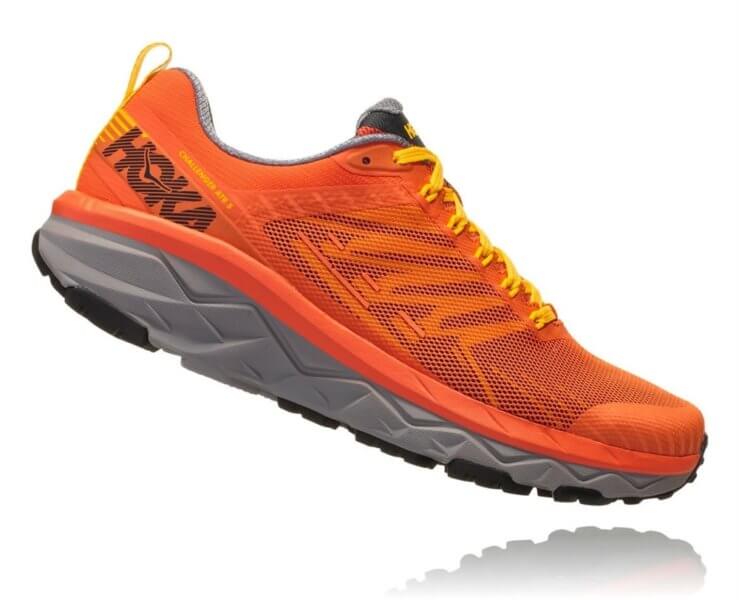 The Middle-Ground:
Nike Terra Kiger 5:
The Nike Terra Kiger (and the Nike Wildhorse) have both been on the market for a number of years. Nike's really found a great niche here in terms of those who want cushioning, but nothing extreme; plus, the Terra Kiger is really versatile in terms of terrain on which it performs well. The Terra Kiger 5 is neither extremely light nor overly heavy, which makes them feel really "familiar," like a normal shoe. Their only "but" might be their price, or their super bright colors–but for others, their look is a huge plus. A solid choice in all senses.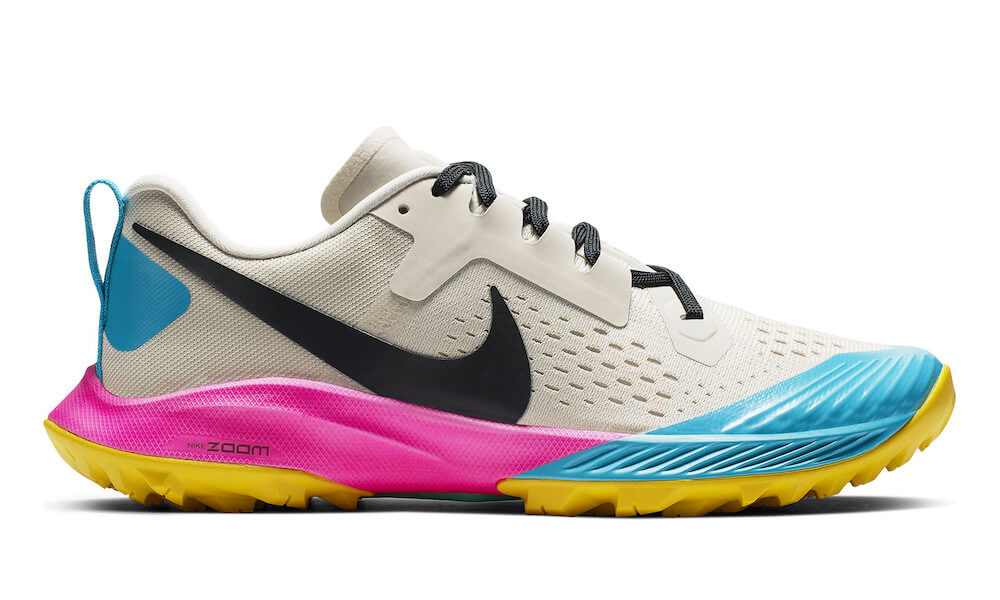 Saucony Peregrine ISO:
The Saucony Peregrine ISO is basically the definition of an all-around solid shoe. What exactly does that mean? Essentially, the Peregrine ISO is good for just about anything. It's good for the city to the trails and back; for relatively technical terrain; and it even performs well in mud and rain. The Peregrine's cushioning, weight and grip are all well-balanced in such a way that they even feel natural for running on the road. Overall, the Saucony Peregrine is a great shoe if you're not too specific in your shoe search and are looking for an all-around good choice.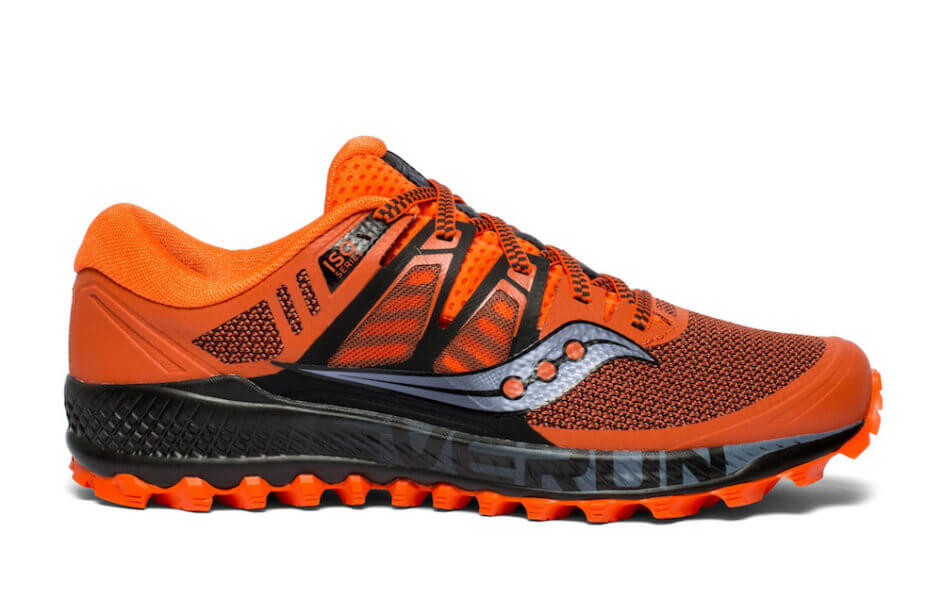 Salomon Speedcross 5:
It'd be impossible to write a trail running shoe guide without mentioning this classic shoe; the Speedcross has been on the scene basically since…forever. By definition, the Speedcross is a "classic" trail running shoe. It has a traditional drop of 10mm; a robust build; an aggressive sole, which is made to handle very technical terrain; and finally, the famous Salomon quick-lace system, beloved by many. Their only "but" is that they might feel too hard for some people; plus, their hard sole means they're not exactly the ideal choice for easier trails or extra-long runs.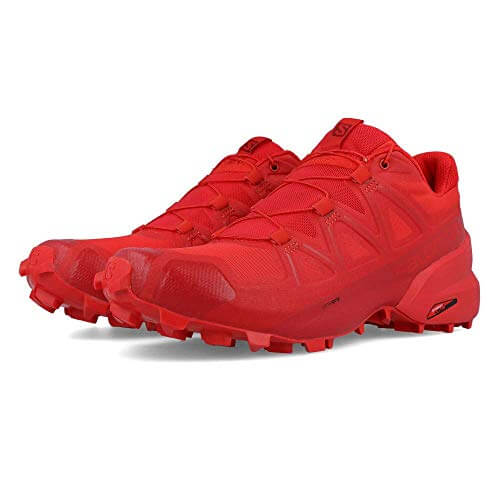 Brooks Cascadia 14:
The Brooks Cascadia is another classic shoe that's been on the scene for quite a while. As you might guess from their name, this is the 14th version of this shoe that Brooks has released–and somehow, Brooks manages to make it even better year after year. The Cascadia is the favorite shoe of many trail runners; it's stable, has good grip which can handle nearly any terrain; and finally, this newest version of the Cascadia is lighter than previous versions. Honestly, there's not much more that can be improved in the Cascadia–they're without doubt a must-try shoe if you're looking for something that's neither minimalist nor maximalist.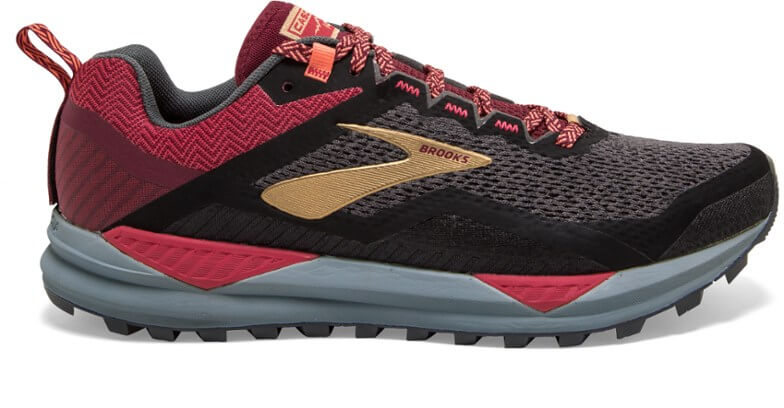 Adidas Terrex Agravic 255
The Adidas Terrex Agravic 255 is a shoe that the brand's been working on for a few years with the feedback from their athletes (e.g. Luis Alberto Hernando.) Even though the Agravic 255 looks minimalist, they actually do still fall into the "middle-ground" shoe category. Their cushioning is just on the limit in terms of being considered a minimalist trail running shoe, but doesn't quite tip the scale. The Terrex Agravic has a drop of 6mm, and a sole that performs well in almost every type of terrain. One drawback is that the shoe's construction doesn't feel particularly robust, so it might not be for those who prefer extra protection on technical downhills or trails. 
New Balance Summit Unknown:
The New Balance Summit Unknown is one of our personal favorite trail shoes. This is a shoe that's well-balanced, and has your back in pretty much any type of terrain or condition in which you might find yourself. They're exceptionally light, especially considering their great durability and traction. Definitely a shoe that you've got to try if you prefer "middle-ground" shoes to maximalist or minimalist–plus, their price point makes the Summit Unknown a great option in comparison to many others on this list.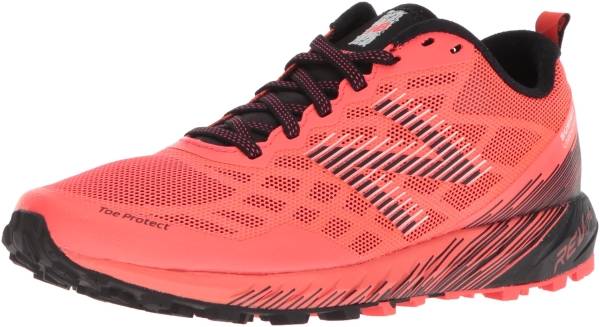 Salomon S-Lab Ultra 2:
It'd be tough to do a shoe review without including the pride and joy of the French brand Salomon: the S-Lab Ultra. This shoe is designed exactly with the "average" trail runner in mind, meaning someone who needs: a shoe with decent cushioning (but nothing excessive) and a shoe that will last longer than the other Salomon trail shoes out there. The S-Lab Ultra 2 is a great choice, especially for those of you who are planning to run an ultramarathon longer than 50k.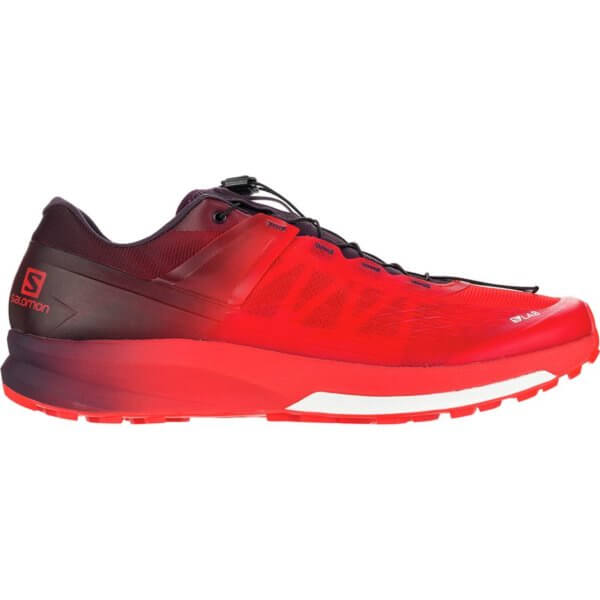 La Sportiva Bushido II:
In this second version of the Bushido, La Sportiva hasn't given the shoe many updates–but that's not necessarily a bad thing. The Bushido II leans towards being a more minimalist trail shoe; it performs very well on technical terrain, and gives you the feeling that you're "close" to/in contact with the ground. If you like the feeling of security on technical descents, the Bushido II could be a great choice for you. One of the shoe's weak points is that they tend to run a bit tight and are a little hard, even though this second version does have more soft cushioning than its predecessor.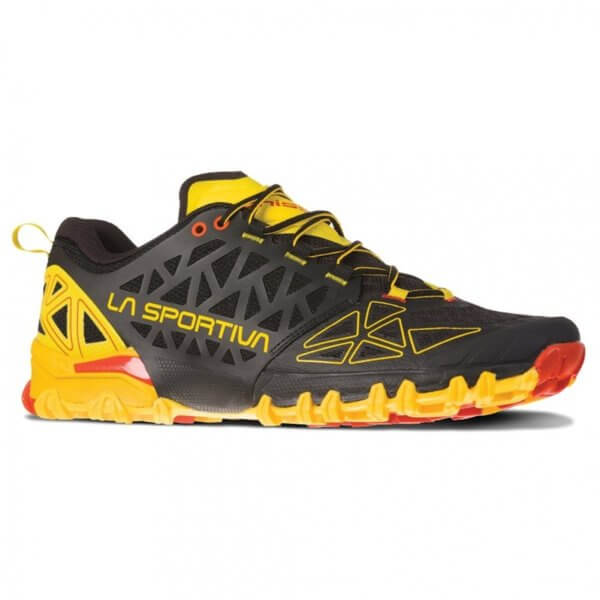 Columbia Montrail Caldorado III:
The Caldorado is one of Columbia Montrail's classic shoes. Now in its third version, the brand has been improving the shoe with the feedback of its professional athletes. The Caldorado is a robust, stable, and good in nearly any type of terrain. They're a good option for those looking for a well-balanced shoe that tends towards maximalist, while still staying in the "middle-ground" shoe territory. One of the Caldorado III's weak points is potentially its weight compared to others in this category, but it's still lighter than its previous version.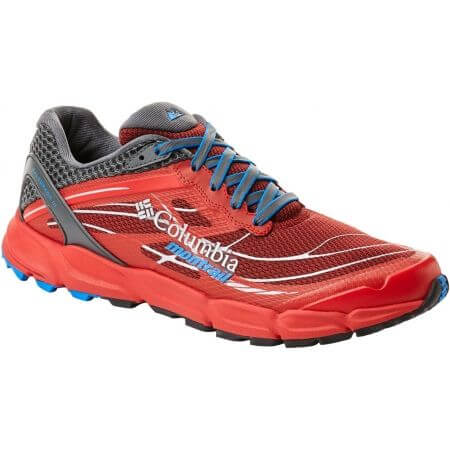 Have you heard about our Pro Athlete collaborations? Start training with a plan designed by Hillary Allen–for just $6.25 / week.
The Minimalists:
Altra Superior 4.0:
For die-hard minimalist trail shoe fans, the Altra Superior 4.0 might not exactly fall into the minimalist category…but considering its zero drop and absurdly light weight, it's a great option for those who prefer minimalist shoes. Their aggressive grip is great for technical trails and downhills. Their only downside is that they're not the most durable shoes out there.
Inov-8 X-Talon 212:
When talking about good minimalist shoes, it'd be impossible not to mention the British brand Innov-8. While they've got a number of good minimalist trail shoes, we've chosen the Talon 212 as our favorite Innov-8 shoe in this category. If you're looking for minimalist trail shoes with exceptional traction and an extremely light weight (212 grams!) then the Talon 212 might be for you. They're especially good for muddy conditions and short distances.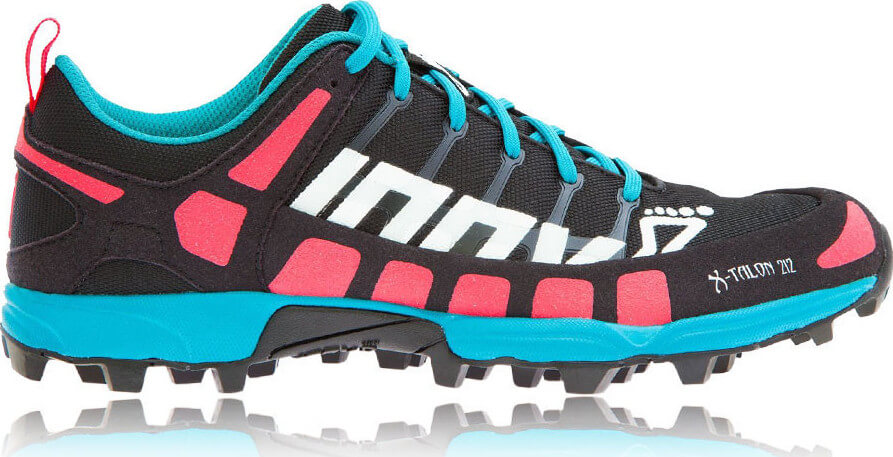 Merrell Trail Glove 4:
Just like their name implies, the intention behind Merrel's Trail Glove shoe is that they fit you–you guessed it–like a glove. They're very light, and work well for those who don't want much between their feet and the trails. Ideally, the Trail Glove 4 is good on more "friendly" trails without too many rocks.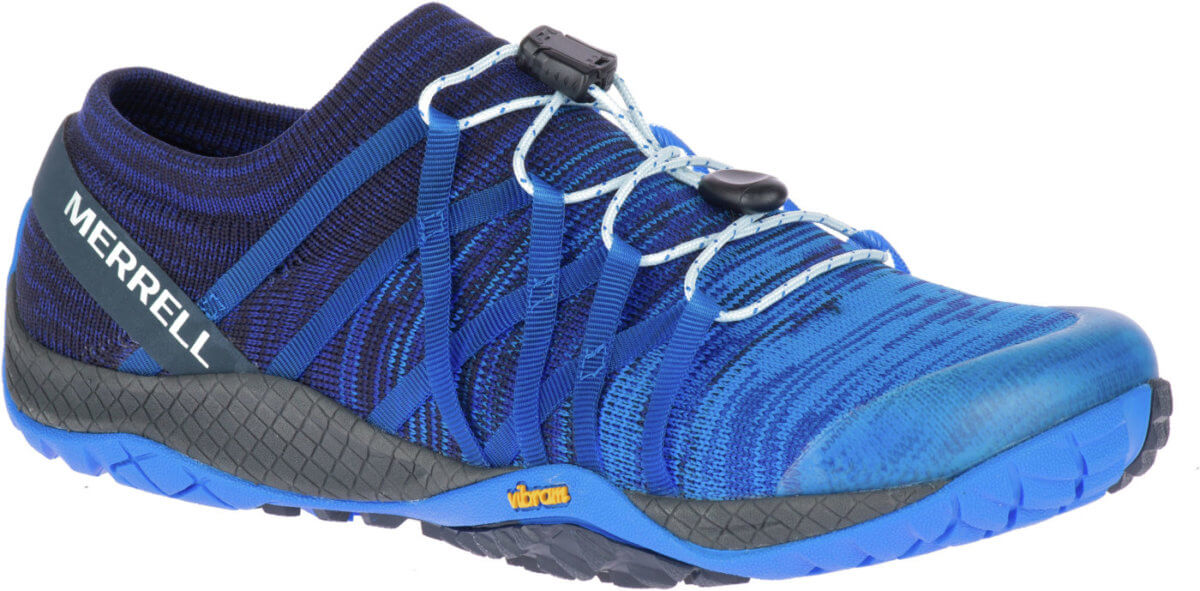 New Balance Minimus 10v1:
Yet another emblem of the minimalist trail shoe genre is the New Balance Minimus 10v1. It's been on the market for a number of years, and it's very similar to Merrel's Trail Glove (mentioned above) in that the Minimus 10v1 truly fits your foot like a glove. With a 4mm drop and a somewhat more aggressive sole, the Minimus 10v1 is a good choice for those looking for a minimalist shoe with a bit more support.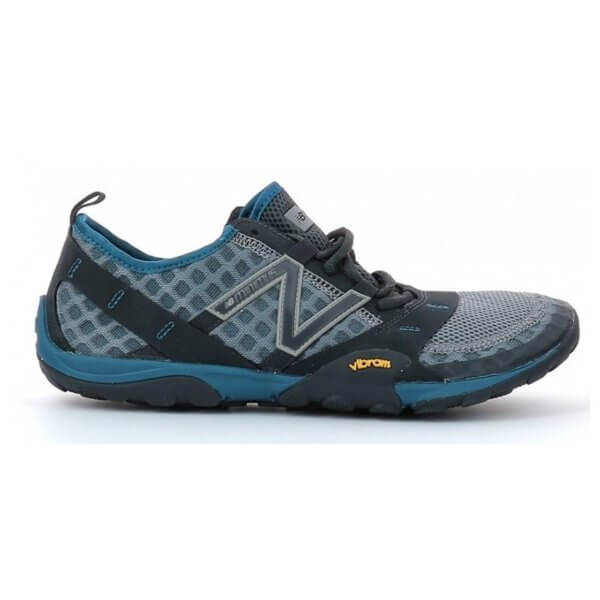 VJ XTRM:
You've probably never heard of this brand, right? Well, this trail shoe from the Finnish brand "VJ" is designed specifically and exclusively for the most intense, technical terrain and conditions that you could possibly find. With just the right amount of cushioning to be considered minimalist, this shoe is a tremendous option for those who will be running a race in extreme conditions and want something that's both lightweight and well constructed. The XTRM shines most in conditions where great grip is a must.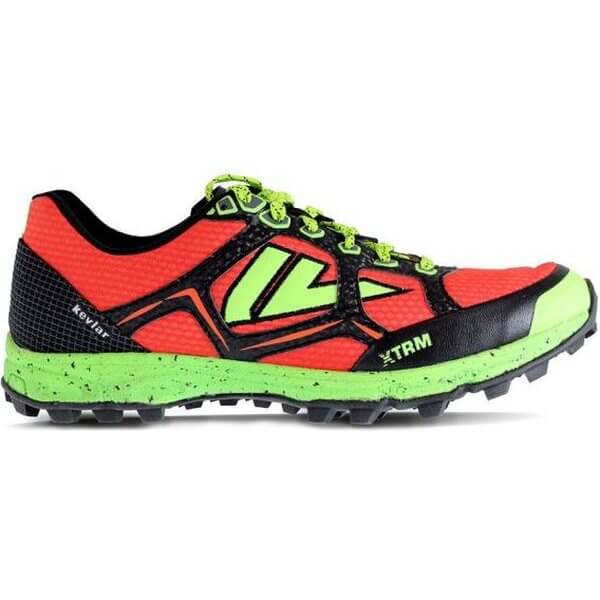 As you can see, a majority of the brands today are tending towards the "middle-ground" trail shoes, which are neither maximalist nor minimalist. No matter your preference, we're sure you'll find something that fits your needs in our list of best 2020 trail shoes for your training and races this year. 
At the end of the day, remember that there's no "one" right answer. Everyone has different shoe needs based on your feet, your preferences and the types of races you'll be running (both in terms of length and terrain.)
We'd love to hear your thoughts about our review, and about which shoes work best for you. Shoot us a message with any thoughts or questions, we're always happy to hear from you.