Energy level, training load and mark as done rate: how they work, why they are useful and how you can take advantage of them?
It's been a spring of great changes for all of us at Vert: the app release, the new chat interface and a user-friendly system that will help both you and your coaches better monitor your training.
Our smart dashboard now includes three new indicators that will provide us a very precise idea of how an athlete's training is proceeding, based on a self evaluation score (energy level rate) and two parameters related to the completed workouts and the overall running load. These indicators naturally adapt to each athlete's training plan to provide a complete picture of his/her progress.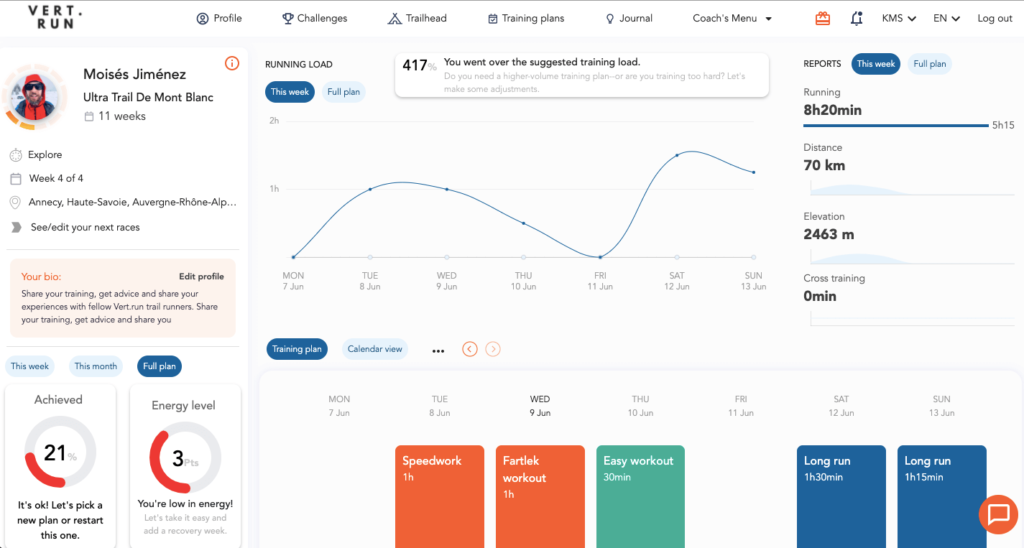 How to know if you're on track with your training? 
The mark as done rate:

"The percentage of completed workouts over the total assigned workouts up to now".
Will tell you and your coach this information in one simple view. The scale of colors (red-orange-yellow-green) corresponds to different levels of achievement. 
That's why it's essential that after you complete a training session, you mark it as done in our app!
Here are some examples:
A red light (corresponding to 0-30% completed workouts) probably means that an athlete should move to a new, easier plan, or restart his program.

A yellow light (51 to 75% completed workouts) means that he/she is almost on track, and that with some more commitment or a few changes to the plan it can perfectly fit his/her schedule.
How do we know if the training load and workout intensity are appropriated to you?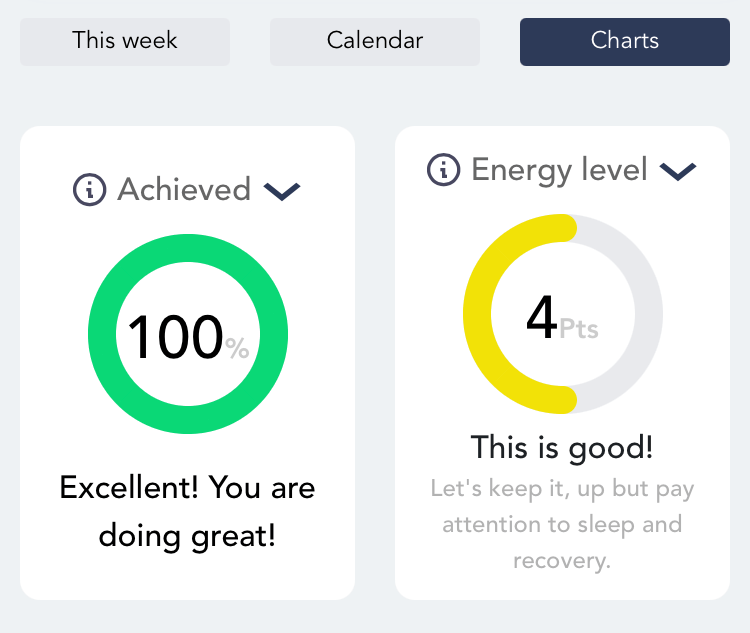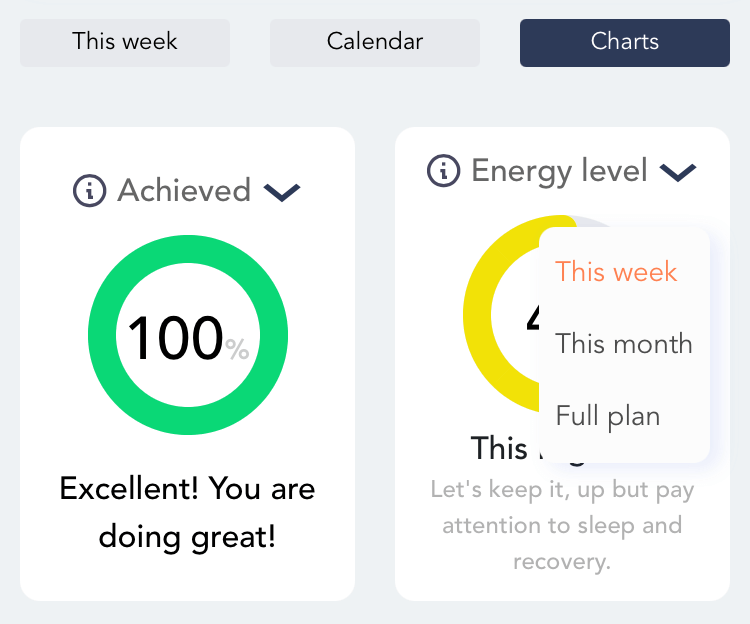 The energy level rate:
Is a simple and easy to understand self evaluation score that gives us a good idea of how an athlete is doing. We believe that each training program should be tailored to the athlete's level and necessities: that's why two of our core values are personalization and adaptation, thanks to our coaches' weekly interaction and check-ins. 
Most workouts in our training plans are based on RPE (rate of perceived effort) to understand the appropriate intensity at which they should be run: an invaluable tool that teaches us to always listen to ourselves, besides paying attention to other external parameters. 
The energy level rate has a similar idea behind: on a scale from 1 to 8, where 8 corresponds to very high energy levels, you can assign a score to your perceived energy level on any given day. Our App calculates the weekly average and helps you and your coach understand your energy trends. 
For example:

If you're marking too many consecutive days with a low energy level (2-4) that's an indicator of stress and fatigue;

A high (6-8) score during the final weeks leading up to a race means that the tapering is going as it should and the athlete is absorbing all the good work. 
How do we know if we need to edit, restart or change your plan?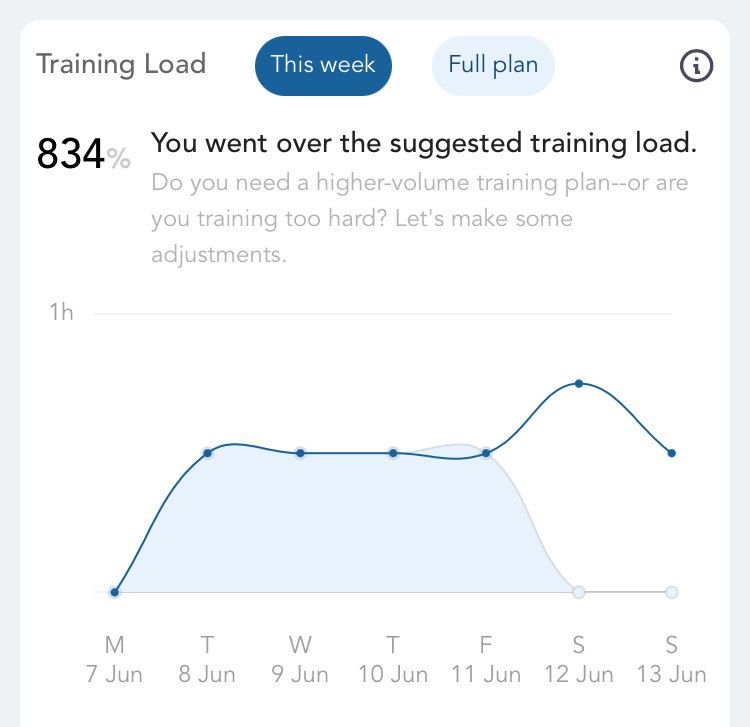 The Running load rate:
It expresses the percentage of total running time logged by an athlete with respect to the total hours of running suggested by the training plan, up to the point where the plan is at.
For example, if an athlete has logged 16 hours of running in the first 2 weeks of his/her training plan, which has 12 hours of total running time, his running load rate would be 16/12 = 133%: over the suggested training volume. In this case, the athlete might need a higher volume training plan or reduce a little bit so as not to risk overtraining.
Again, constant feedback with the coach will be crucial in order to adjust what is needed. If an athlete is logging 30 to 50% of what the program suggests, maybe he/she needs an easier plan, or some adjustments, or some encouragement by the coach!.
Train smarter, easier, stronger: get ready to unlock your full potential with Vert.