Ever since I got into trail running more than 10 years ago, mountain marathons have been my favorite event to train for and compete in.
My name is Francesco Puppi, I'm a professional trail runner for Nike and a head coach for Vert. In my athletic career I have specialized in any distance that is defined as "short trail", or what in Europe we refer to as "mountain running": short trail races, up to the 50k distance. But my favorite distance might be the mountain marathon. 
Why? Because they are a lot of fun to race and train for–and they are intense, various and generally not too hard to recover from, so you can definitely do more than one per year.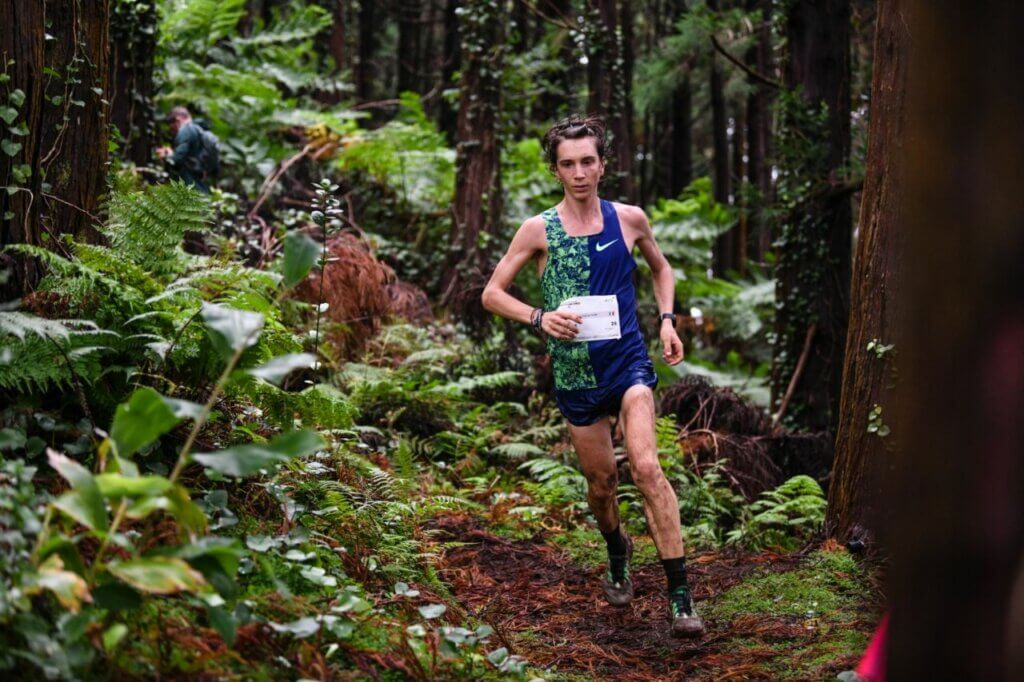 What is a mountain marathon?
Mountain marathons are 42.195 km or 26.2 mile events that are – of course – quite different from road marathons. The only thing they actually have in common with road marathons is the distance–all the other technical parameters (like elevation gain, technical terrain, etc.) may vary. This is why a mountain marathon can take as little as 2h40' for the fastest runners to complete–but there's virtually no limit to how long they can take. This is because each mountain marathon is different in its elevation profile, technicality of the course and the level of the athlete. 
Some examples? 
The Jungfrau Marathon, a competition that  attracts over ten thousand runners every year in the Swiss Alps, has a course record that stands at 2h49', by Jonathan Wyatt. The course is point-to-point and it ends in a breathtaking landscape surrounded by the rocky walls of Eiger, Mönch and Jungfrau, after climbing over 1900m of elevation. On the other hand, Skymarathon Sentiero 4 Luglio's course record is 4h08' for the men (Mario Poletti, 2003) and 5h10' for the women (Emanuela Brizio, 2005). 
Sentiero 4 Luglio is one of the most famous trail/sky races in Italy and takes place in Valle Camonica, crossing ridges, peaks and via ferratas for a super technical 42km and 2700m of elevation course. So just with these two examples, you can see that even the best athletes in the world can spend almost double the time completing a mountain marathon on one course to the next. 
The Pikes Peak Marathon.
Mountain marathons have always attracted the best athletes of our sport, who have written important pages in the history of trail running. The Pikes Peak Marathon, which takes place in Manitou Springs, Colorado, and runs up and down Pikes Peak or America's mountain (which is one of the highest summits in the United States, standing at 14,115 ft or 4,302 m of elevation), has a legendary course record by Matt Carpenter. 
Matt Carpenter is the king of altitude records, an athlete that would deserve a whole book just to tell how incredible and interesting he is. Matt Carpenter set the Pikes Peak marathon course record (3:16:39 for 42.2km and +2300m of vert) in 1993 and since then no one has even come closer than 4 minutes: by reference, Kilian Jornet–who is arguably the best trail runner of all time–ran the same course in 3:27 in 2019. The women's record might be equally strong, and was set by Mathis Maude in what so far has probably been the best year of her athletic career, 2019, with 4h02.
Other Mountain Marathon examples.
Here's another great example. Last year, the Moab Trail Marathon (42km with 1050m of elevation in Utah) was won in 2h57' by Adam Peterman and Allie McLaughlin. Peterman, a rising star of our sport and still a relatively new athlete on the trail scene, went on to win the Western States 100 in his debut – meaning his first 100 mile race ever – in 2022. Allie McLaughlin is one of the most well-known US trail runners, multiple time national champion and a super fast athlete, with a CR at Mount Marathon Race in her 2022 list of achievements.
Mont Blanc Marathon, a marathon trail race in Chamonix that usually takes place in the last weekend of June, has around 2500m of positive and negative elevation gain, mostly concentrated in the second half, that is much harder than the first half from a profile standpoint. It's been in the Golden Trail World Series calendar for several years now and it attracts the best trail runners in the world at each edition. The battles between Kilian Jornet and Marco De Gasperi, Davide Magnini and Stian Angermund, Ruth Croft, Ida Nilsson, Silvia Rampazzo and Eli Gordon are among the greatest sport pages in our sport.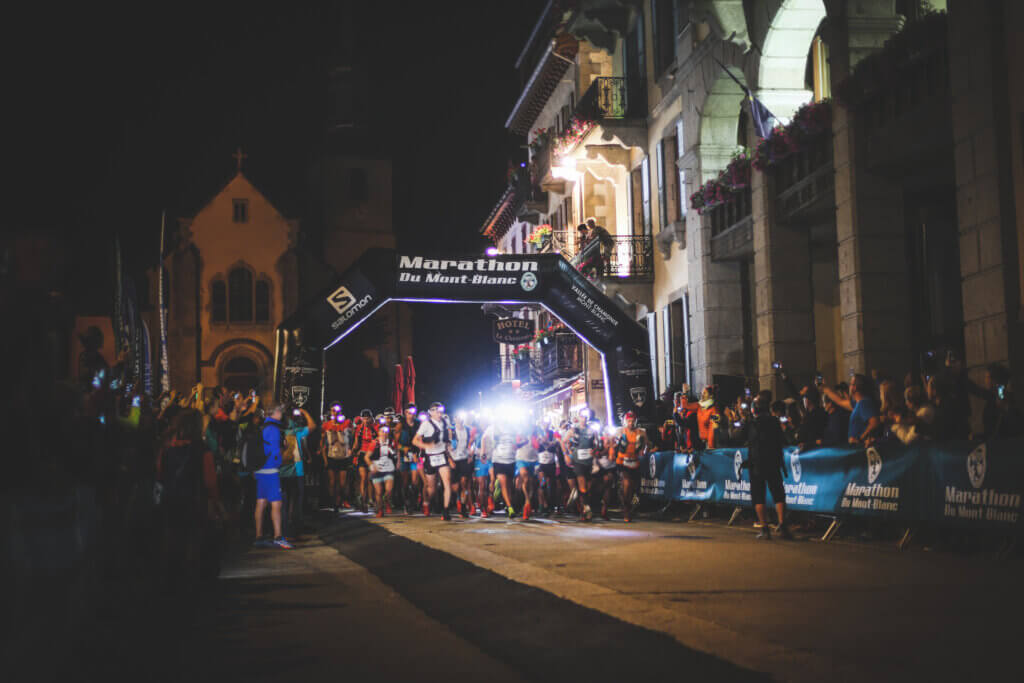 How hard is a mountain marathon?
With such intimidating technical data, it may seem that mountain marathons are harder than road marathons, but in fact this is not always true. I guess it depends on the definition of "hard", which is difficult to define with a number. I generally find road marathons more difficult than mountain marathons, both physically and mentally, because you're forced to sustain a really high effort always at the same pace, without any distractions and the help of the surrounding nature. Cadence, pace and stride length are always the same and this, after more than 2h of running, is very demanding for the body. 
Mountain marathons are way more varied and for sure, the uphills are very demanding, the terrain can be rugged and the conditions might change throughout the course, but it is precisely this variability that makes them in some ways more interesting and unpredictable. And I personally love this feeling!
Moreover, as a trail runner, I always feel a deep connection with the nature and the environment where I run, and even while I'm competing and very focused on my effort, this is a very important part of my experience.
From a physical standpoint, the ever changing course conditions and grades, the adaptations that the body is forced to make in order to overcome the technicalities of the terrain, make every step different. This is why in mountain marathons and more generally in trail races, the muscular recruitment is more important compared to a road race, where cadence, stride length and ground contact time are always pretty much the same. 
This has two consequences:
They are in some ways more difficult to prepare, because you need to adapt to this often extreme variability in training.
But the muscular turnover is greater, thus they are less demanding for some muscle districts that are on the contrary much more stressed when running on the roads.
Having raced the marathon distance both on the road (my road marathon PR is 2:16) and on trails, I can definitely say that both experiences are very intensely rewarding, but trail marathons are my favorite because the training is a lot of fun and always challenges me in a positive way. My heart and soul are definitely on the trails!
How do you choose which mountain marathon to run?
To me, the most important thing is to find a race that inspires you. Regardless of the reason, the drive of a motivating goal is priceless and along with your will, it's the main force that is going to help you get through the difficulties and the ups and downs of training.
Some of my fondest memories in this sport are related to the races that inspired me for their history, the course, the competitors, each one for a different and peculiar reason.
You might want to choose a mountain marathon that mimics the terrain where you usually train around home for your first experience. Narrowing the variables surely helps but is definitely not going to make things less fun. Once you are more experienced, you can set your eyes on more ambitious goals on various terrain.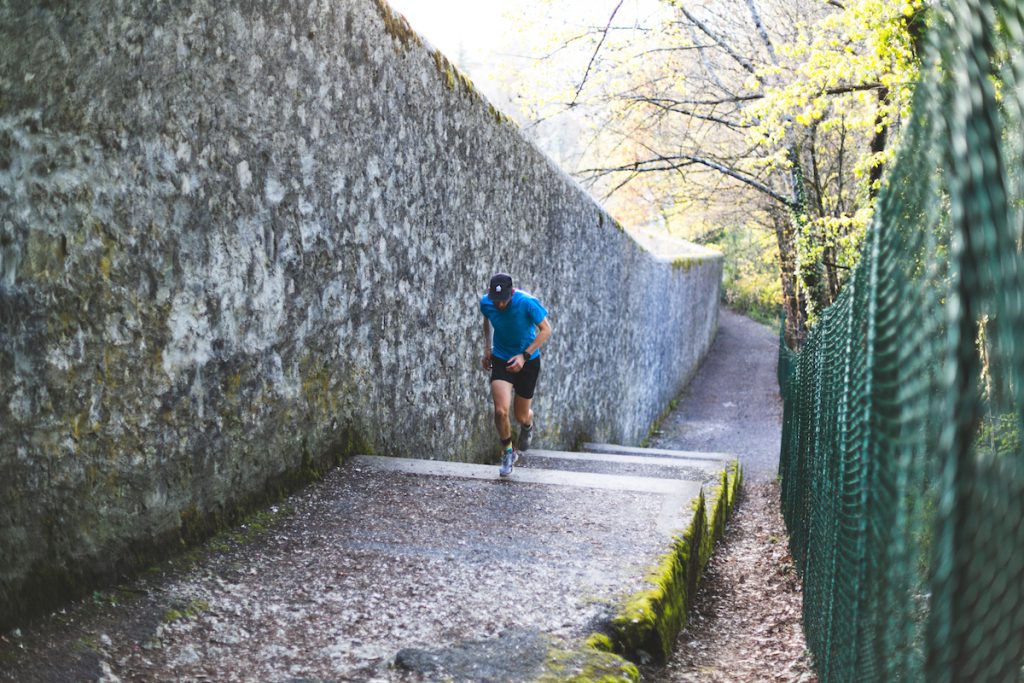 Even if you live in a flat area, you can still train for a mountain marathon!
With specific training and some adjustments, such as focus on strength work and flat workouts, you can still develop the skills that are required to master a mountain marathon.
Personally, I live in a hilly area where I don't always have easy access to big mountains. But that doesn't make me less competitive or less fit for the trails, even when the elevation profile of the race is very demanding. 
With some creativity and the help of an experienced coach, it's completely possible to train for a mountain marathon even if you live in a city.
How do you train for a mountain marathon?
The preparation for a mountain marathon can more or less be structured in 4 blocks of training that usually last around 12 weeks.
Depending on the experience and the current fitness of the athlete, there's usually an introductory period of 2 to 3 weeks where the goal is to get fit and ready to face the core part of the preparation, developing the endurance and the muscular qualities that are needed to sustain the volume of training and the specific workouts of the other training blocks.
In the basic period, the athlete focuses on speedwork, or high intensity sessions, and does great volumes of training at moderate intensity, while in the specific period the focus switches on race intensity and putting together all the pieces to prepare a good performance. 
Tapering for race day, after 10 intense weeks of training, takes around 10-14 days so the last two weeks are very much spent looking for efficiency, reducing the volume and the intensity of training, while still maintaining a few stimuli (such as strides, short hill intervals or small fartlek sessions) to be race ready and keep the correct muscular tension.
What types of cross training do I need to do to train for a mountain marathon?
Besides running, cross training also plays an important part and may add up to the weekly volume of training of an athlete. I personally use the bike one or two times per week, mostly for recovery sessions, even when I'm training specifically for a race. Being flexible with training is key, so every now and then, especially when you realize that you are tired and you might need to slow down with your training (an invaluable ability for an athlete!), substituting a workout or an easy run with an aerobic activity of your choice really helps: physically, to reduce the muscle damages caused by the impacts of running, and mentally, to do something different. 
The important thing is to enjoy whatever you are doing: cycling, mountain biking, swimming, hiking, kayaking, inline skating, etc.
What types of conditioning training do I need to do to train for a mountain marathon?
Strength and conditioning is another fundamental chapter and should never be neglected. We use core and strength routines as much as three times per week to build a strong base during the first part of your preparation, while during the final part they are used to maintain strength and muscular efficiency, because the main focus switches on specific trail marathon workouts.
Training the mind for a mountain marathon.
So far we have extensively talked about training the body, but how about the mind? It's a peculiar "muscle", unlike any other, and this is why without taking care of it we can't expect to do well in our training. We often hear about the importance of listening to ourselves and not pushing too much, but what does that exactly mean?
To find the right compromise that puts it in a sweet spot where training is optimal and the body is ready to perform is everything but trivial. Mentally, we undergo many sources of stress that come from different areas of our lives: family, work, relationship, friends, news, society and more. All of that must be balanced with training.
Yoga, meditation, checking with ourselves on a daily basis can help us find a bit of space for ourselves among the many commitments that we all have. 
Remember that our will is a limited force and the solution to many problems is not to push through the pain, but to realize that we need to be kind to ourselves. Experiencing discomfort, leaning in and creating space to take thoughtful action can be the true indications of cultivating inner strength, in an environment (sport, in general) that has long held toughness as the key to overcoming challenges and achieving greatness.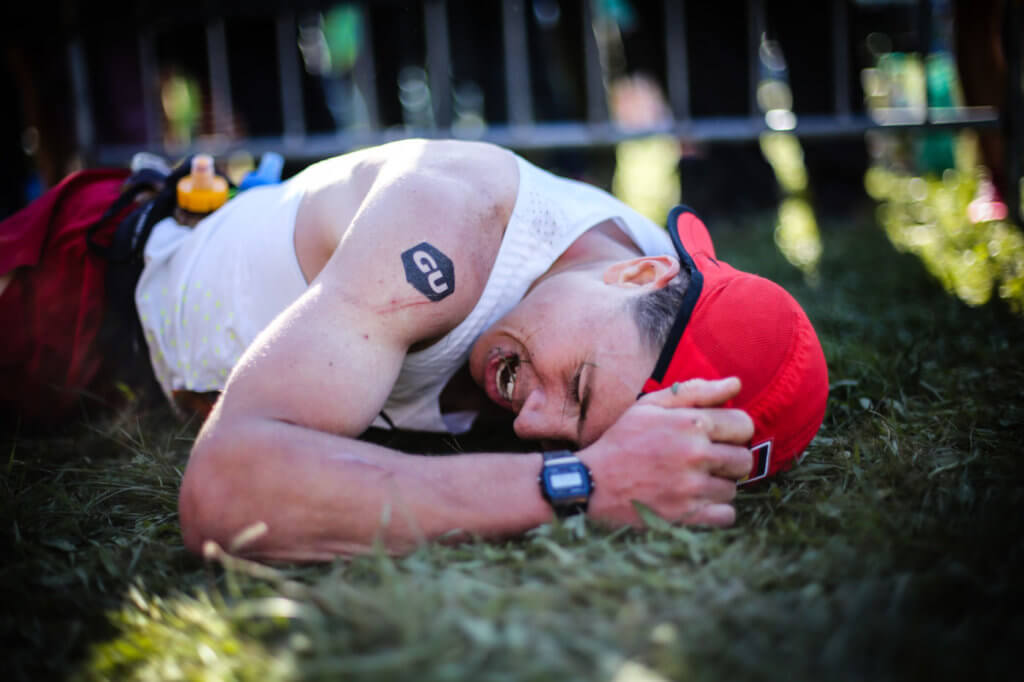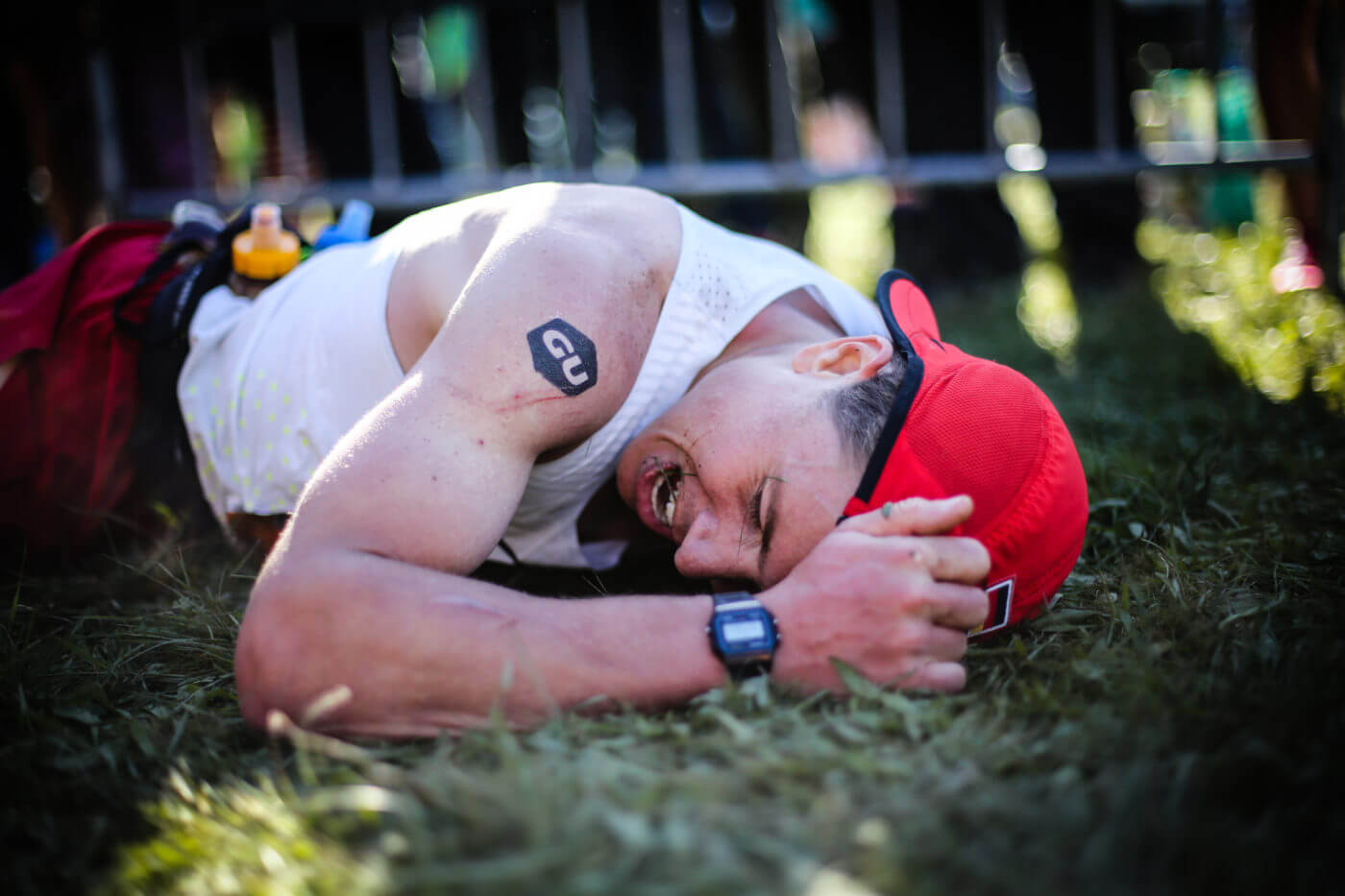 Don't neglect the little niggles that can always happen during any preparation.
Having a sport physio that you trust and that you turn to in case you need a massage or a physical check-up is of course very useful, but you can also do a lot on your own: stretching and flexibility routines, mobility and balance exercises, foam rolling.
One thing that I couldn't highlight more when it comes to recovery and improving our ability to "absorb" our training is, of course, the simplest of all: sleep. Making sure you are getting enough good quality sleep is the number one priority, the science is clear!
What do you eat during a mountain marathon? 
Nutrition and hydration are two other fundamental aspects of running a mountain marathon.
You cannot expect to perform well or even complete a mountain marathon without taking care of them. As always, it's essential that you practice the strategy that you are going to employ on race day during training.
I suggest keeping things quite essential, but at the same time making sure that what you are doing makes sense from a scientific perspective.
You should aim for a carb intake around 60-90g per hour.
This corresponds to 2 to 3 gels per hour. If you are using sport drinks that contain carbs, you can substitute them for part of this requirement.
Make sure that you are also drinking enough.
The quantity depends a lot on your sweat rate and the weather conditions (temperature and humidity, solar exposure…), but never run out of water and make sure you always take some liquids at the aid stations, even though it might require stopping and losing a few seconds.
Solid food for races.
If your race is going to take more than 6-7h, you can consider taking solid food and not just energy gels, because after many hours of running gels could give you stomach troubles.
The general idea doesn't change and the goal is always to guarantee a steady energy intake in the form of carbohydrates (the only energy source that is easy to digest and immediately ready to use) for the organism. 
So, yes to: fruit (bananas, watermelons, pieces of apples, peaches, apricots), cookies, crackers, energy bars, bread, small sandwiches (peanut butter and jelly or honey), pretzels, gummy bears, candy, depending on your personal preferences and what your stomach can handle (again, you should have practiced that during training, especially during the long runs of your preparation!).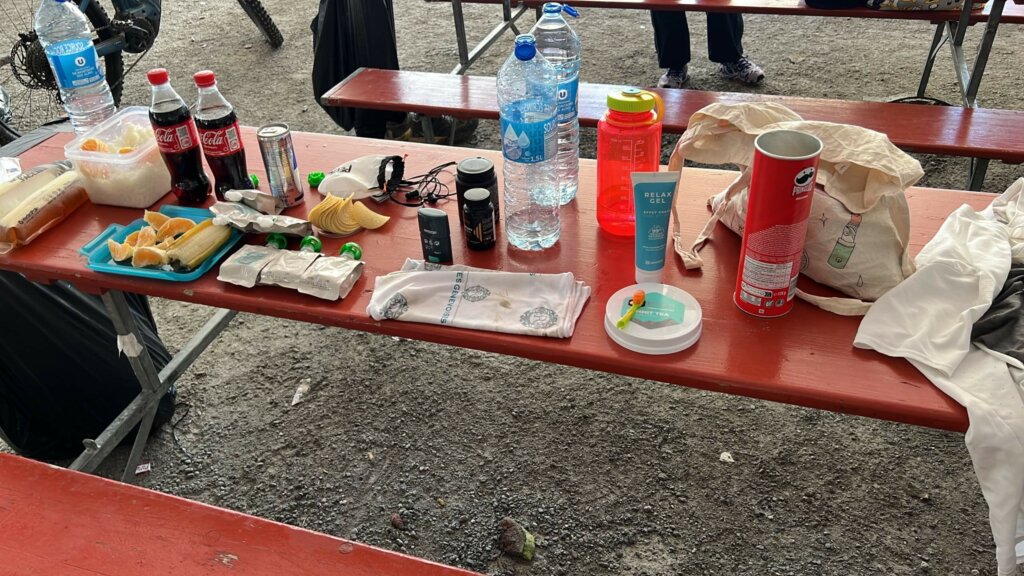 Electrolytes intake.
You might experience that after a few hours of racing your body craves for salty food: that might be a signal that you are a bit dehydrated or lacking some vitamins or minerals. This is why it's important to take electrolytes when you drink and not always just water. You can take them in the form of sport drinks (isotonic sport drinks are the best) or salt tablets to dissolve in the water.
What kind of gear do you need for a mountain marathon?
Mountain marathons are my favorite race distance also because you can run them with a "fast and light" style that doesn't require a lot of gear or fancy material. Make sure you have comfortable trail shoes with good grip (always be prepared for the conditions that you're going to find in the race: will it be wet and slippery or hot and dry? How about the terrain, is it going to be rocky and technical or will you find a lot of fast singletracks and dirt roads?) with a good compromise between lightness and comfort. 
Never wear your shoes for the first time during the competition! Test them for a few times at least during training, if possible with similar conditions as the ones you're going to find on the race course. A good pair of socks will avoid nasty blisters that could form on your feet, especially after a few hours of racing and if it's wet or humid. Don't forget to put a skin lubricant to avoid chafing, if you're prone to it.
Some races require a minimal set of mandatory gear.
Uusually a rain jacket and a cup or a soft flask for the refreshments. In this case, my suggestion is to only bring a trail belt where you can put the mandatory material, a 500ml flask with water and a few gels.
In my opinion, the comfort of not having anything around my shoulders is priceless. If you need more gear, liquids or food, a trail vest or a backpack are of course the best choice. 
How should you set your goal for a mountain marathon? 
During the final weeks of your preparation, it will become natural to set a goal for your mountain marathon. Whether it's just completing the race or finishing with a good time, depending on the terrain and the conditions (don't forget that the environment plays a crucial part and that we cannot expect to run a PR on any course or with any conditions!), you shouldn't set a goal based on finishing in a certain position. 
That of course depends mostly on the other people who are racing, not on you! What I always value is the athlete's personal experience, and I really believe that the real competition is in first place within ourselves: to be the best possible version of who we are should be our goal, physically and mentally. This is why we should set a goal based time: studying the course profile, the conditions and the terrain and, according to what we have been able to achieve in training in similar workouts and long runs (probably the most specific sessions that you can do for a race like a mountain marathon), we can set a realistic goal. 
We must remain flexible and willing to change it though!
A goal should not depress our mental attitude when we approach a race, on the contrary it should boost our motivation and give us an additional reason to keep striving and to dig deep. This is why I believe it's important to be ambitious but at the same time balanced when choosing a goal, in a way that values the process more than the outcome. 
We run to have fun and to feel good about ourselves, to live amazing experiences out on the trails and share them with our friends and community. We should never forget that.
Conclusion
With this guide, I have tried to summarize what I think is useful to consider when approaching a mountain marathon, whether you're a beginner or an experienced athlete. I hope you have found it helpful!
Remember that you can always reach out to one of our coaches if you want to find out more or if you have any specific questions. I encourage you to check out the training plans that I designed on Vert.run, especially "Light speed for trail runners", where I have put the philosophy and the ideas that you've just read in an actual training plan designed for trail races up to the marathon distance.