Conoce nuestros entrenadores
Entrenamiento para Trail & Ultra running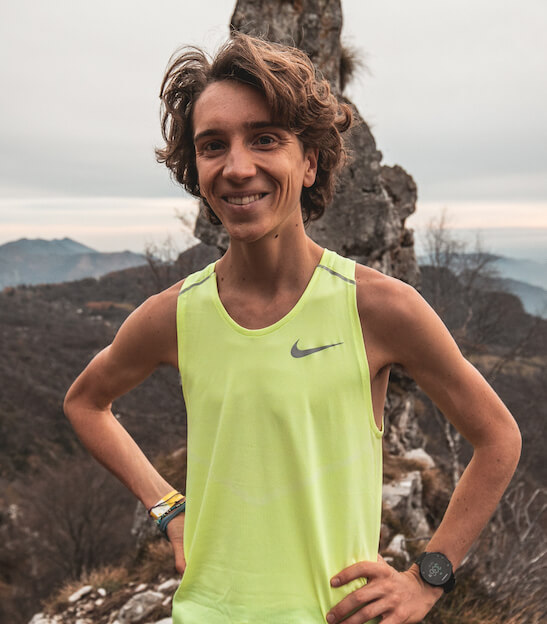 Francesco Puppi - Professional Trail Runner - Nike
MEET FRANCESCO:
How did Francesco start trail running?: As a child growing up in Italy, I used to go hiking and trekking with my family all the time. I grew up right next to the mountains, and even in the early days of my athletic career my coach used to take me and the rest of my team running in the mountains. I also liked to run around lakes, or up to a peak just for fun when I was on vacation with my family. That was trail running for me.
I started racing on trails much later, though, as I never did a trail race until my twenties. I don't know why, but for me mountains have always been a place for tranquillity and peace, and I didn't associate them with racing. A fun fact is that one of the very first times I came in contact with a real trail race was when I was 15. I was hiking through the Dolomites and I was impressed by some guys running up and down Piz Boè. Later on, I discovered it was the Dolomties Skyrace (now Dolomyths Run), and the young guy leading was Kilian Jornet.
Francesco's go-to post-race/adventure food or drink: I'll go with a burrito and chinotto! 
Where's Francesco from: I am from Como (Northern Italy, about 50km north of Milan, very close to the Swiss border) and I currently live with my girlfriend in Appiano Gentile, not far from it. The place where I live is famous  for its beautiful lake, Lake Como, which I'm a very big fan of. Besides having stunning landscapes, cozy villages and shores, it is a really good place for trail running, as there are endless possibilities in the mountains and hills by the lake!
Francesco's favorite trail in the whole world:
My favorite trail in the whole world is…oh gosh, hard to pick. But I would say Giro del Confinale  (a 35km loop in Alta Valtellina, near Bormio and Stelvio.) High altitude, nice, fast trails and breathtaking landscapes with big mountains and glaciers. My favorite home trail is Sentiero dei Faggi, on Lake Como.
Francesco's coaching philosophy: My philosophy is to do the best with the available means, resources and willingness of an athlete. My job as a coach is to take in the individual characteristics of each person (what you're training for, where you come from and what your sport history has been.) And your workouts must suit your needs, aspirations and time availability, too.
Coaching choices and decisions are accordingly very different, depending on the athlete's lifestyle: a professional is very different from a student or a working athlete, and so are the sessions. 
Also, I believe that, in order to become a good runner on the trails, you need to work on your running ability also on the flat (road or track). This is the base from which every other quality can be developed. My Vert.run programs naturally incorporate the right mix of speed, strength and endurance on any surface: that's why I like to define my style as "Any Surface Available," because a good performance on trails comes from running fast on any kind of terrain. This idea also proves that you don't need to live in the mountains to be a trail runner: with good work and the right workouts, anyone (even people living in a city) can approach trail running with satisfaction. In fact, you don't need to train in the mountains all the time to perform well on trails: many qualities can be developed on the flat and also on the road. I work to find the perfect balance that suits each athlete.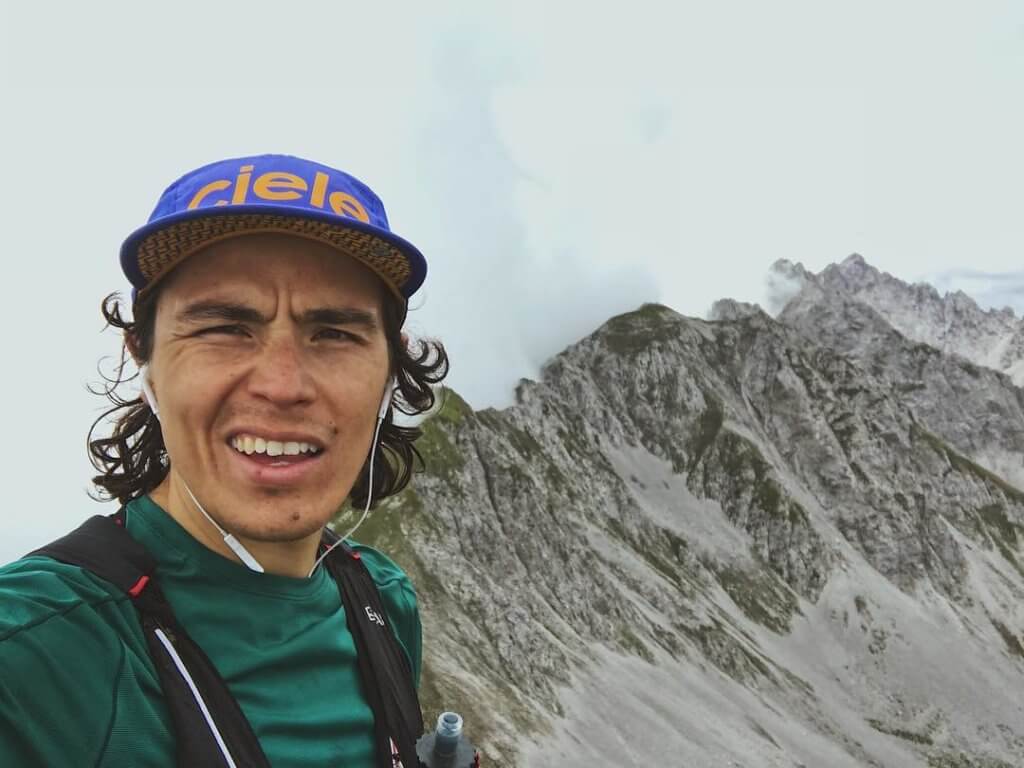 ACERCA DE MAX:
De dónde es Max: De una ciudad al norte de Chile llamada Iquique. Crecí rodeado de cerros desérticos y con playas del océano pacífico. 
Cómo comenzaste a correr: Hice deporte desde pequeño y casi siempre ligado al mundo outdoor, principalmente influenciado por mi Papá. Competí por años en MTB y luego me pase al Kayak, para finalmente descubrir el Trail Running en mi último año de universidad. Ahí corrí mi primer Ultra de 80k y nunca más pare. 
Trail favorito de Max: Uff, qué pregunta más difícil! He tenido la fortuna de viajar un poco y recorrer varios lugares haciendo trail running, así que me es difícil pensar en uno sólo…pero si tengo que elegir, diría que el "Sentiero de Roma" en los Alpes Italianos. Este sendero atraviesa varios pasos de montañas y va de refugio en refugio recorriendo todo un valle con vistas increíbles.
Filosofía de entrenamiento de Max: La consistencia es lo más importante y pensar en el largo plazo es siempre mejor si realmente quieres mejorar como corredor. No hay un solo entrenamiento o una semana de entrenamientos que te vayan a hacer mejorar por sí solas, sino que es la suma de todos los días, semana tras semana, mes tras mes y año tras año, la que te harán desarrollarte como corredor. Finalmente, es importante no obsesionarse con lo que hacen otros (sobre todo en este mundo híper-conectado en el que vivimos ahora) y mantener el foco para crecer como corredores.
Comida favorita post carrera o desafío: Depende mucho de las condiciones obviamente, pero si es verano y hace mucho calor, la verdad es que me encantan las cosas frescas. Después de un desafío largo, donde uno se pasa horas comiendo cosas azucaradas, me encanta comerme una ensalada enorme y tomar agua con gas, (tipo una San Pellegrino). Horas más tarde siempre me da antojo de algo dulce.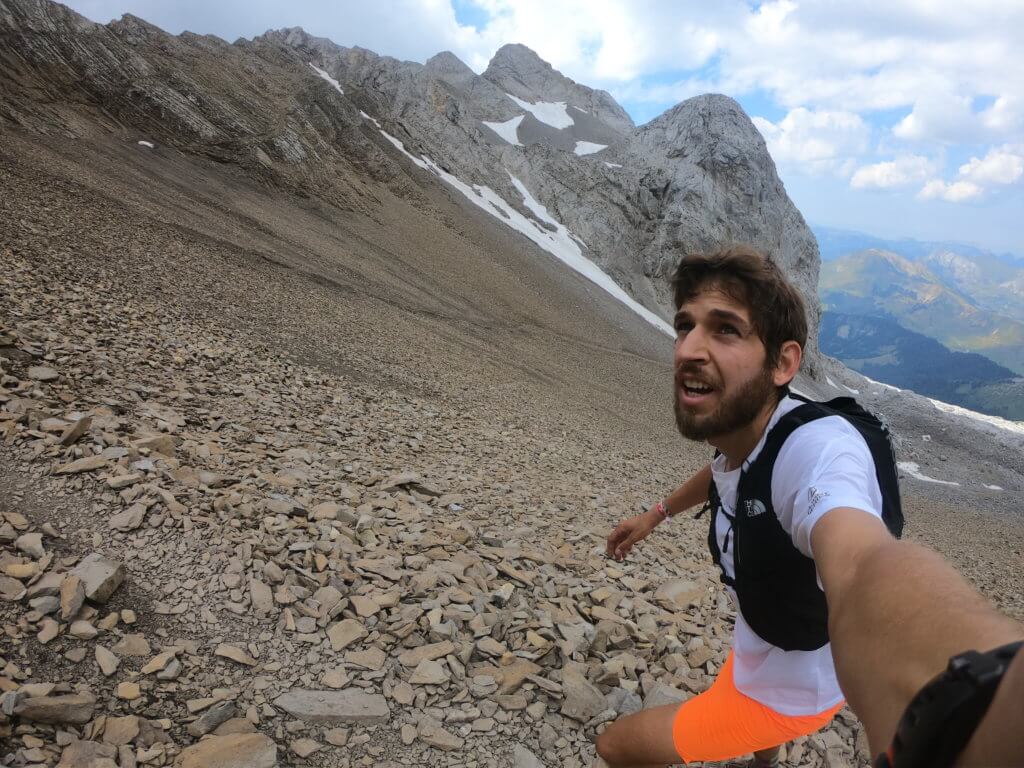 ACERCA DE MOI:
De dónde es Moi:  Nací en Venezuela y viví mis  primero 8 años ahí, en una de las ciudad más calurosas de mi país. Luego mi familia se trasladó al corazón de la Patagonia Chilena y termine en Coyhaique. 
Cómo comenzaste a correr: Comencé a correr por qué necesitaba despejarme y moverme un poco mientras realizaba mis estudios en Ingeniería y me pasaba mucho tiempo estudiando y en el computador. Apenas descubrí que correr por senderos era realmente una disciplina, me enganche de inmediato con el deporte y más deje de correr.
Trail favorito de Moi: Para mi, los senderos de casa siempre serán mis favoritos. Uno de mis clásicos, es uno que hago saliendo desde la puerta de mi casa  y hace un loop + la cumbre del Cerro Cinchao, justo a las afueras de Coyhaique. Si por algún motivo alguna vez estás en el área, te lo recomiendo 100% (puedes revisar la ruta acá).
Filosofía de entrenamiento de Moi: Yo soy de los que cree que "menos es más". Correr más fuerte y más lejos no siempre va a ser lo mejor. Enfocarse en entrenamientos eficientes y de calidad, junto con buenos periodos de recuperación, es mejor que sólo salir a correr muchos kilómetros por la montaña todos los días, si realmente queremos mejorar como corredores. En ese sentido, también creo que descansar y recuperarse es tanto o más importante que los días que salimos a correr y para mí, más vale un día libre -donde escuché a mi cuerpo- versus que luego tener perder varias semanas por una lesión o enfermedad.
Comida favorita post carrera o desafío: En general depende de la temporada del año, pero luego de un día largo de verano, literalmente me puedo comer una sandía completa!
Try any plan for 7 days--free.
I just completed the Lucy Bartholomew training plan in the lead up to a 100km event. The plan was flexible, fun and challenging and the check-ins with my coach were a great way to keep myself accountable. I achieved more than I expected including Parkrun PB's week after week, a greater love for uphill running and a solid result for my 100km event. I'm really excited about starting my next training plan, there's no stopping me now!
I have done already 2 training plans with Vert.run, I had a tendency of getting injured cause I love running and me overdoing it was not helping. Thanks to Ver.run I have a structure, a 2 week plan ahead that I can check to fit in my day to day life and a coach that gives advice and support. If I had known them earlier I would started then, plus the great great team behind the screen makes you feel like a PRO!
vert.run has been a great experience for me. I had been running for a few years, but was just not improving. vert.run has provided me with a professional training plan, to help me improve my running and I'm certainly starting to see the results. The coaches provide great feedback to not only guide you through your training, but to also motivate and inspire you to achieve your best. I have always loved running, but now I truely love training again and I can't wait to see what I can now achieve with vert.run.
Signed up for a free week trial and then started my monthly subscription. I am really enjoying the workouts and feeling stronger as each week goes by. I would definitely recommend.
Vert.Run is the real deal. For someone who is just beginning their ultra journey, or someone like me who has several ultras under their belt and just wants a little more structure and variety. The coaches and the feedback were on point and the communication throughout the process was consistent. I used the training block for the Bandera 100K and I set a 1.5hr 100K PR on a very technical course... the stats speak for the validity of this platform!
I tried for a month the Francesco Puppi's "light speed for trail runners" program and I can't say it wasn't fun! Moi (the coach from Vert) followed me constantly to have some feedbacks from the trainings, changing them if necessary. If you have a goal to reach in a smart and funny way, I think Vert is the right choice!
Overall it was a great plan and the coach was helpful. I achieved the goal I set out to accomplish and am very happy with the result. My only complaint is that the software/website was a little buggy and frustrating along the way. I mostly used it on my phone with the Safari browser. I would consider using them again for my next ultra, and would recommend to others.
I had a goal of running my first ultra marathon. After searching a ton of plans and sites, this one seemed to fit well into my schedule. I loved the flexiblity behind it, and all the extra support. When I became injured, my coach adjusted my plan and stayed in touch with my progress. I was blessed to have had finished my 50k with a 5th place finish as a female, and I won my age group. I finished strong and felt totally prepared for the race. I will absolutley use this site again for their expertise and knowledge in the field of trail running. THANK YOU!!!
Great system and easy to use, coaches contact you everyday and you can message them with any concern or queries.
I have just finished my first three month vert.run plan; the Dylan Bowman 50K. I was stoked with how Moi and the team kept me engaged and on track! I ran my goal trail races really well and though I've been running for years, I had major improvements this time because, I think, I tapered better and was stronger and didn't get injured by doing too much! Then... a surprise... I competed in a little local triathlon that I've done for probably ten years, and despite being 42 I managed to win the thing! That is all vert.run for you! 2mins faster than ever before over 50min for me and I wasn't even specifically aiming for this race! So.. I am hooked! Thank you team! The platform is simple and smart, your feedback perceptive and without delay. Now for the first time ever I have the confidence to try for a proper ultra. Can't wait!